On November 10th, Kixx has opened its first official Kixx Live service station in South Korea, providing a new way for car owners and mechanics to connect and communicate through digital technology.
Located in Bundang-gu, a suburb in the south of Seoul, the Kixx Live service station allows drivers to stream and watch the engine oil change process in real time and communicate one-to-one with mechanics while their vehicle is being serviced. Through the streaming service, Kixx aims to establish greater trust between customers and mechanics and improve car maintenance services.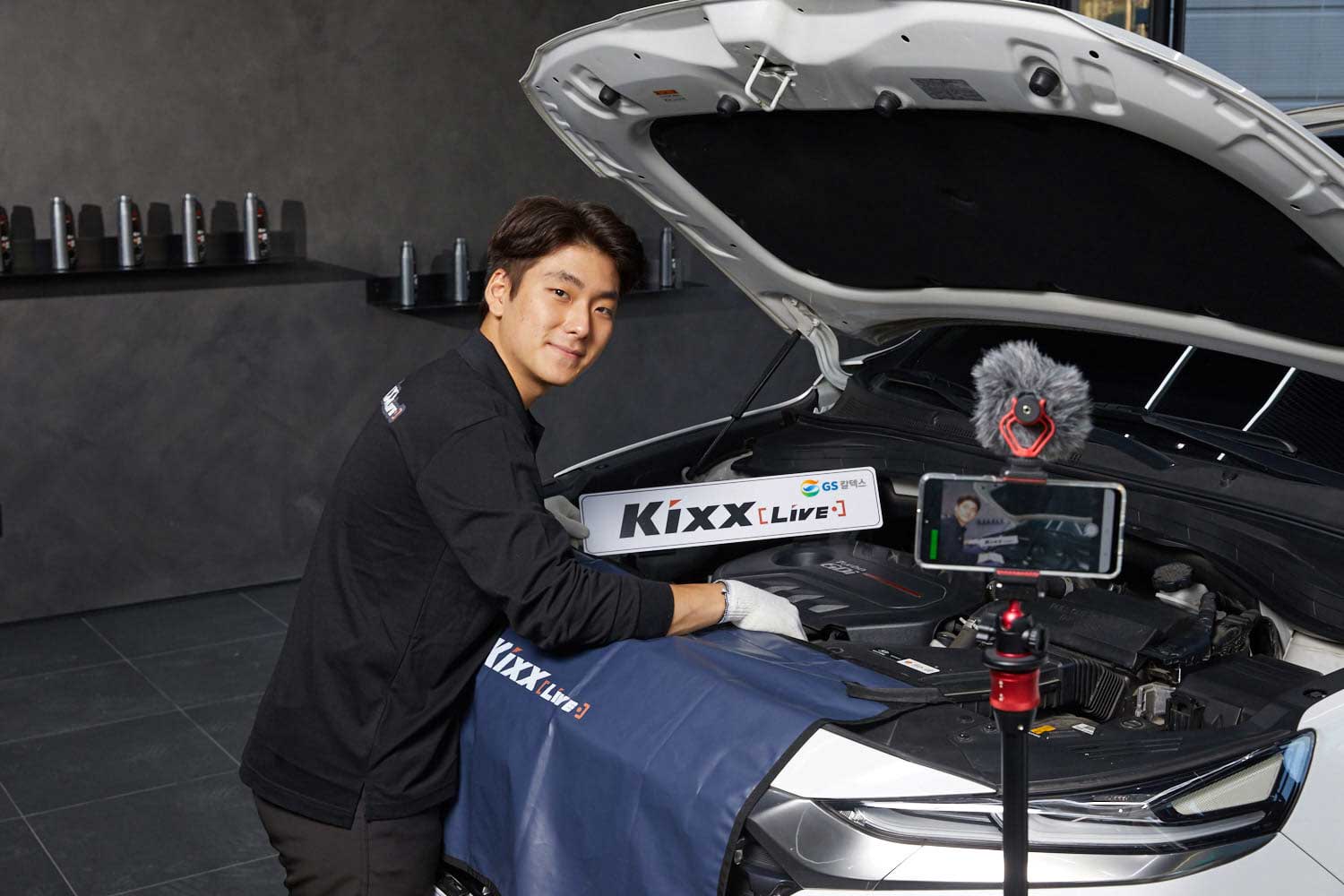 Connecting Drivers with Mechanics
The concept of a live streaming oil change service was first trialed back in August at Kixx Live Merkava, a pop-up located in Dangha-dong, Incheon, South Korea. Operated in collaboration with Merkava, a popular YouTube channel that specializes in vehicle maintenance, Kixx successfully ran the pop-up for 4 months, achieving high customer satisfaction.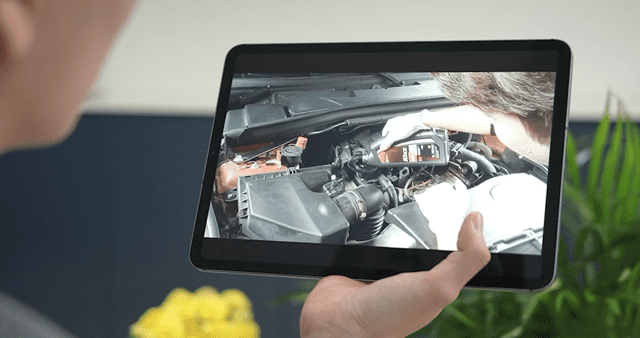 On the Kixx Live platform, customers can make a reservation for an oil change and inspection with just a few taps on a mobile device. Unlike traditional car maintenance services, which are typically done behind closed doors without the presence of the driver, the streaming service allows customers to check on the progress of the oil change or repair in real time. With the live chat function, drivers and mechanics can communicate one-to-one with each other instantaneously to address difficulties and complaints. After the service is completed, customers can also rewatch the maintenance process to ensure their vehicles have been fully inspected and repaired.
Building Trust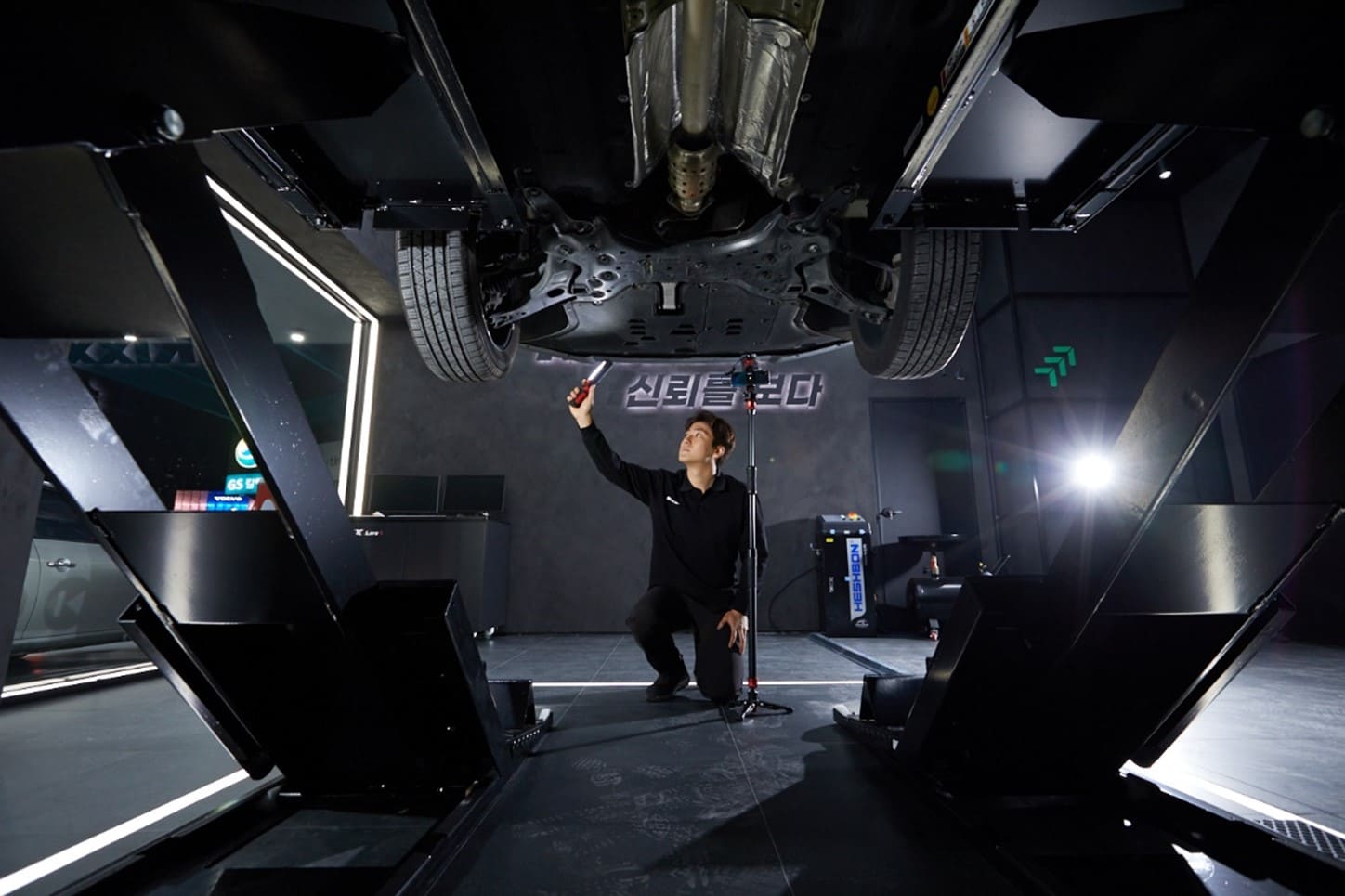 By opening new channels of communication, Kixx Live minimizes distrust between customers and mechanics. Many customers who visited the Kixx Merkava pop-up store left enthusiastic reviews after using the service.
"Mechanics at Kixx Live are like my car's doctor. They showed me where the problems are and explained to me why certain parts needed fixing," said one reviewer. "They also asked me questions about my car to make sure they used the right type and amount of engine oil."
Others noted that their experience with Kixx Live gave them a better understanding of how to maintain their cars in the future.
"I was able to ask different questions about engine oil and general car maintenance," wrote one Kixx Live user. "The mechanic showed me the components and areas I need to pay particular attention to, which is really helpful for future maintenance planning."
To celebrate the launch of Kixx Live, customers using the service from November to January will receive a discount and souvenirs. Building on the success of the platform, Kixx will continue to deliver high-quality brand experiences and industry-leading products to foster greater trust with customers.