LANGUAGE :

Korean
Hydraulic fluids are more than just lubricants – they are also required to transfer power in the hydraulic systems of machinery used in construction equipment and at manufacturing facilities.
And, as the manufacturing sector starts to bounce back, the industry is recognizing the importance of these fluids, with the hydraulic fluid market forecast to grow at 2.91% CAGR and original equipment manufacturers (OEMS) expected to be the fastest-growing industry segment between 2020 and 2025. (Source: marketsearchfuture.com)
Kixx provides a full and expansive range of hydraulic fluids that are underpinned by technology that manufacturers the world over trust. This trust is built on years of providing smart, highly capable lubricant solutions for a range of applications.
A Multi-purpose, Highly Capable Hydraulic Fluid
Hydraulic fluids are required to serve a number of purposes. In addition to providing energy transmission throughout hydraulic systems, they must be capable of lubricating components, dissipating heat and removing contaminants as well. As competition between manufacturers ramps up, the load that hydraulic systems must bear continues to increase, making it even more important that consumers choose the right hydraulic fluid.
And for industrial hydraulic machinery required to work under mostly severe operating conditions, hydraulic fluids must additionally be capable of resisting pressure and extreme temperatures, among other environmental factors.
Why Kixx Hydraulic Fluids are Up to the Task 
Kixx has spent 20 years partnering with global manufacturers and earning their trust by supplying them with premium industrial oil (including hydraulic fluid) that they can depend on. These products meet the high-performance standards set by construction equipment makers and steel manufacturers like Volvo Construction Equipment, Doosan Infracore, Hyundai Construction Equipment, POSCO and Kobelco Construction Machinery. This long-standing trust and ability to meet the highest standards set by the industry are a testament to Kixx's high product quality.
Check out the infographic below for a breakdown of what the Kixx Hydro line can do for your machinery.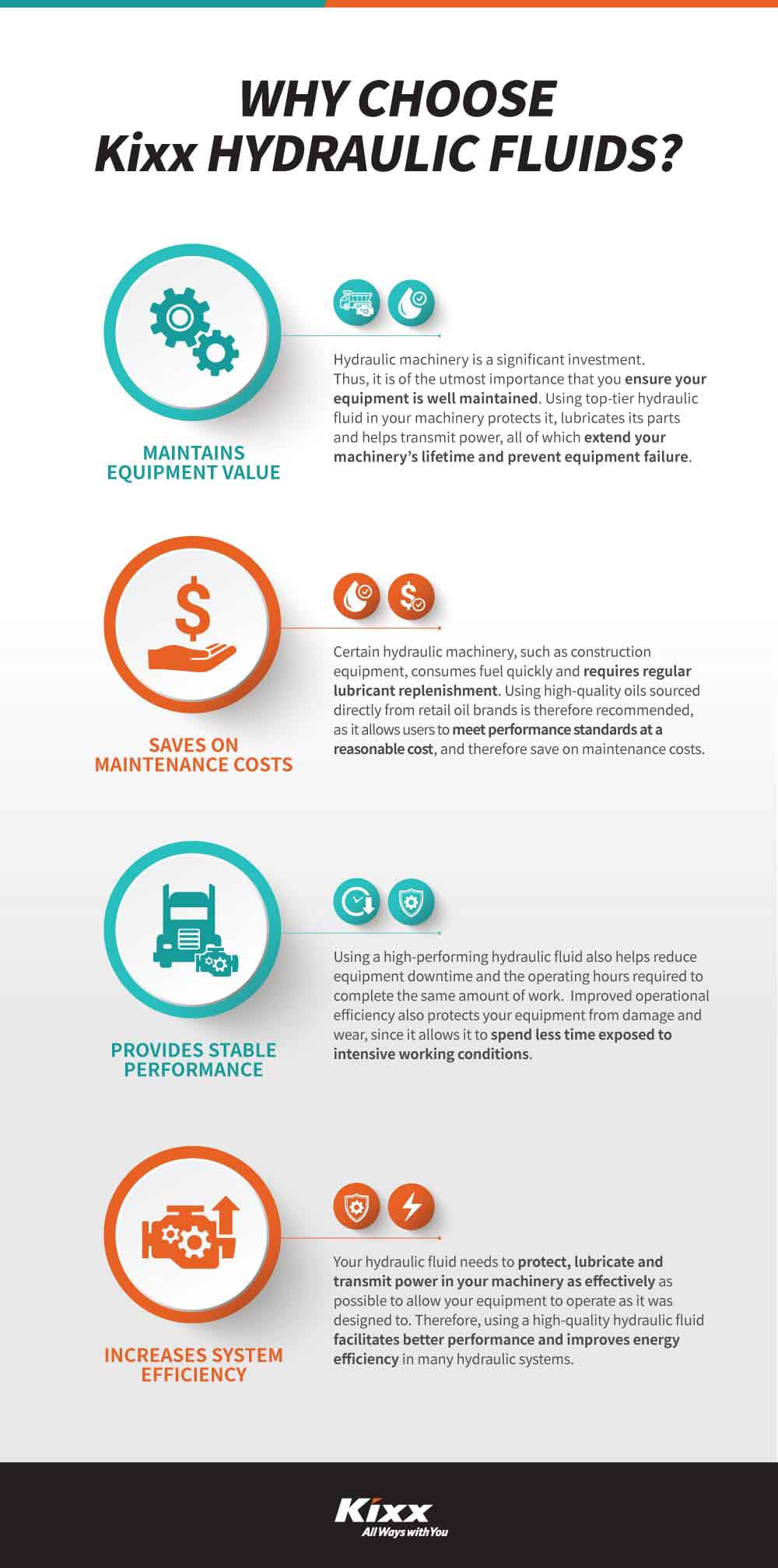 Kixx's Expansive Range of Hydraulic Solutions
When it comes to highly effective, must-have properties for hydraulic fluids, look no further than Kixx HVL, HVI and XW.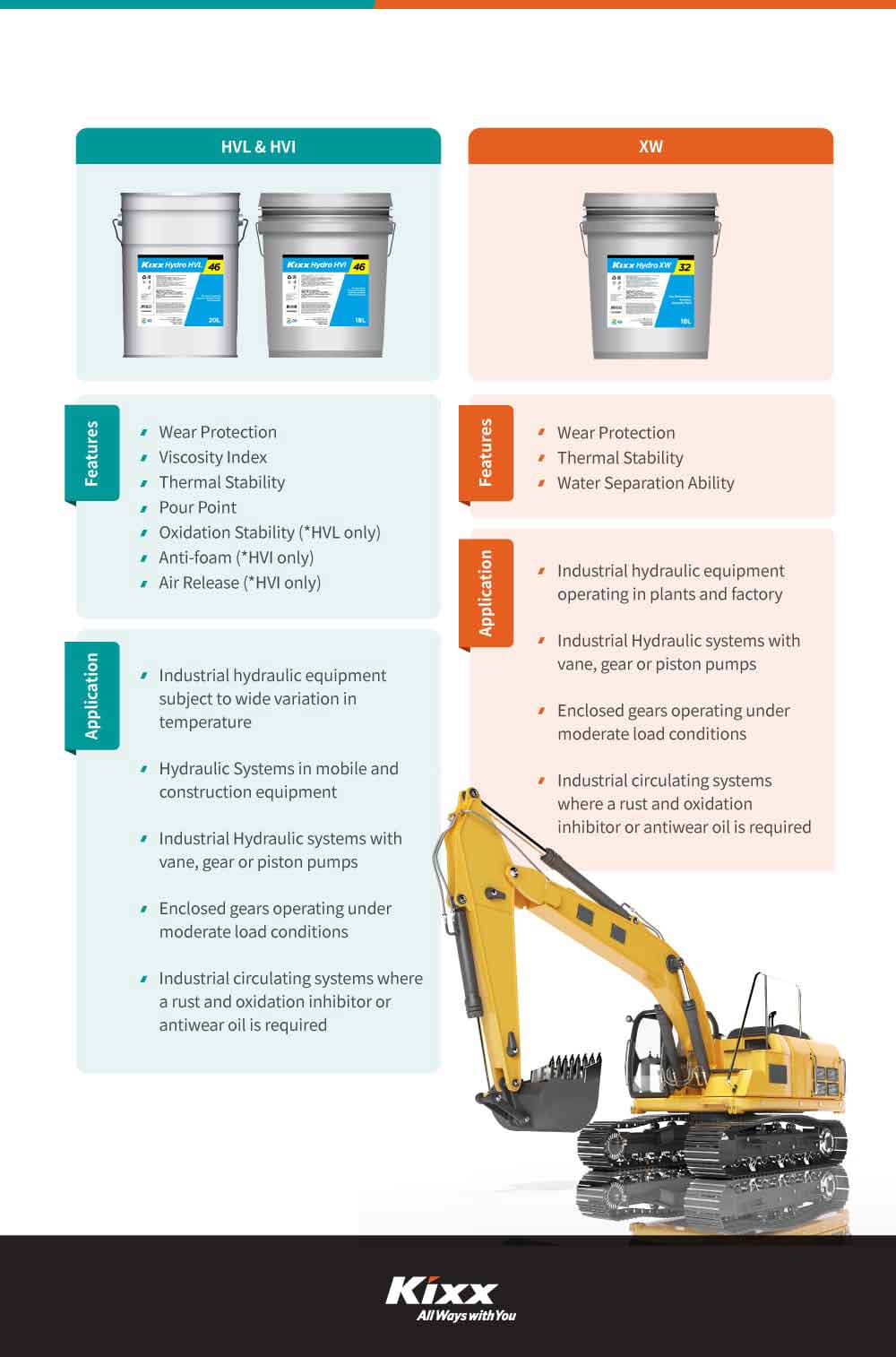 Based on years of accumulated knowledge and technology, Kixx Hydro is premium industrial oil that meets the high performance standards of construction equipment makers and steel manufacturers. For more Kixx Hydro series product details, check out KixxOil.com.