Kixx is kicking off the new year by offering customers nearly a billion VND in prizes through a fun new online quiz, as a token of gratitude for their support.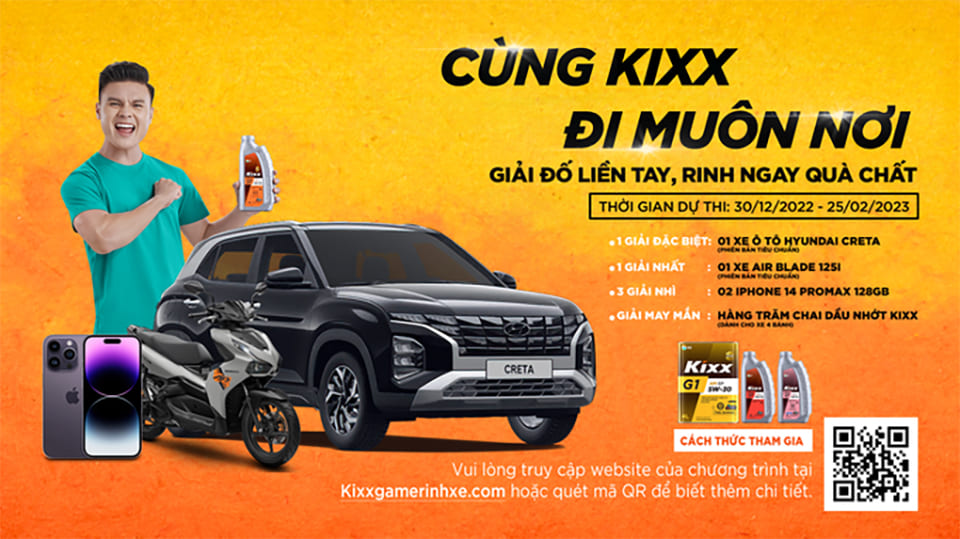 The lucky draw promotion, which runs from December 30, 2022 to February 25, 2023, offers drivers a chance to score amazing prizes including: Hyundai Creta (Special Prize), Honda Air Blade 125i (First Prize), iPhone 14 Pro Max 128 GB (Second Prize, 2 units available), and Kixx's motorcycle lubricants (Lucky Prize, 100 units available). Open to the public throughout the promotion period, participants can enter the drawing by visiting the event page and answering correctly three Kixx lubricants questions with multiple attempts. Winners will be drawn from registered participants who answered correctly and announced via a livestream on the Kixx Vietnam Facebook page on March 2.
The promotion follows the recent launch of the TV commercials in Vietnam starring Nguyen Quang Hai, Vietnamese football icon and Kixx's brand ambassador. During the event period, the ads, which are currently airing on Vietnam's major terrestrial channels, will highlight the promotion and provide a QR code at the bottom corner, linking to the event page. Through events and marketing activities like these, Kixx aims to solidify its fanbase in Vietnam and show customers gratitude for their support, while also enhancing brand awareness in the country.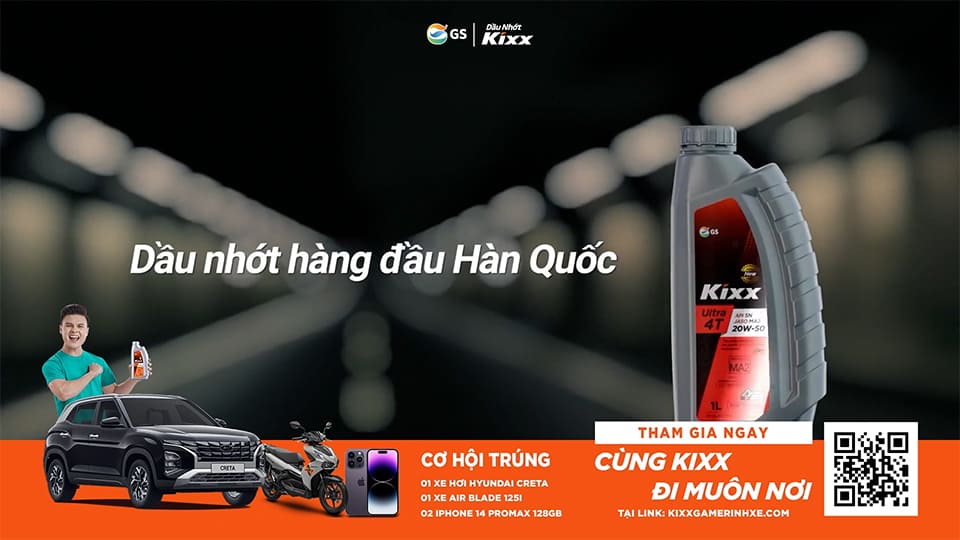 Since 2005, Kixx has been providing high quality lubricants and services to customers around the world, including Vietnam. Recognized as the leading lubricant brand at the Korea First Brand Awards for several years running, Kixx is geared to leverage global consumer trends and emerging technologies to continue taking the lead as the top lubricant brand.
For more information about the promotion, visit the event page.