LANGUAGE :

Vietnamese

Russian

Korean
The engine is the heart of a bike, and engine oil is needed to extend engine life and maintain performance. So, proper oil maintenance ​is a must.​​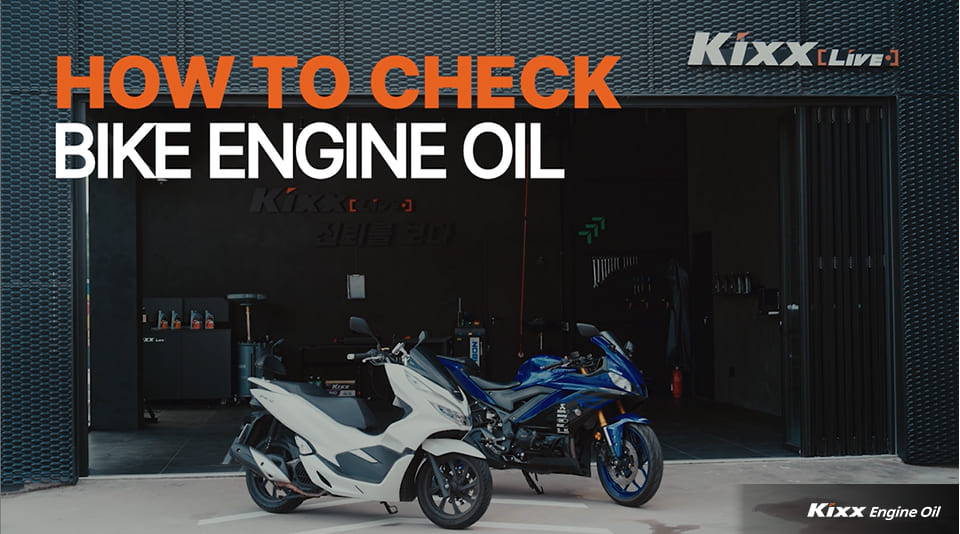 If the engine oil level is off or the oil of your bike is contaminated, it can lead to engine failures, performance degradation or worse engine fires. So, regularly checking your engine oil is a must. Unusual engine shakes and decreased fuel efficiency are signs you should check your engine oil immediately.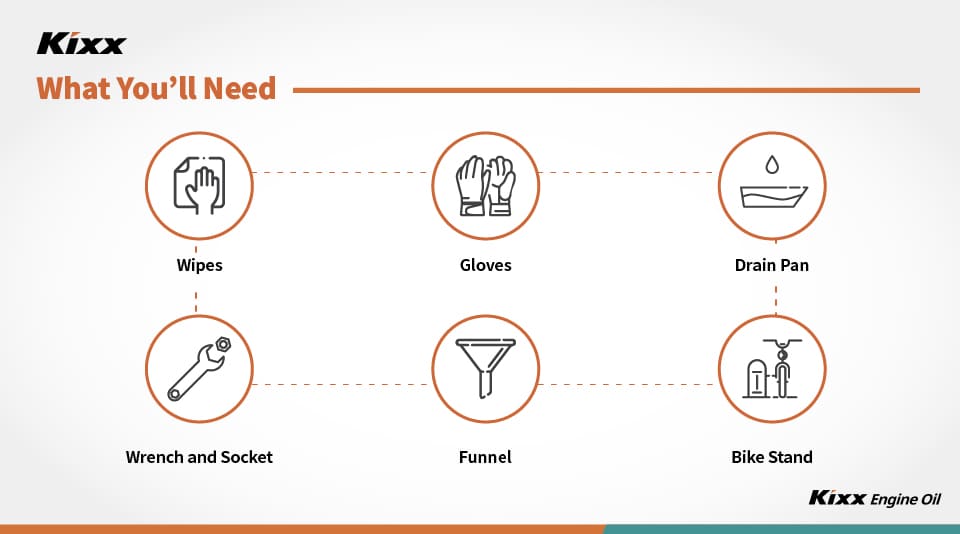 To start, prepare gloves, wipes, a funnel for ​topping up engine oil when it's low, a wrench and socket set for draining excess oil, a drain pan for oil disposal and the bike stand.​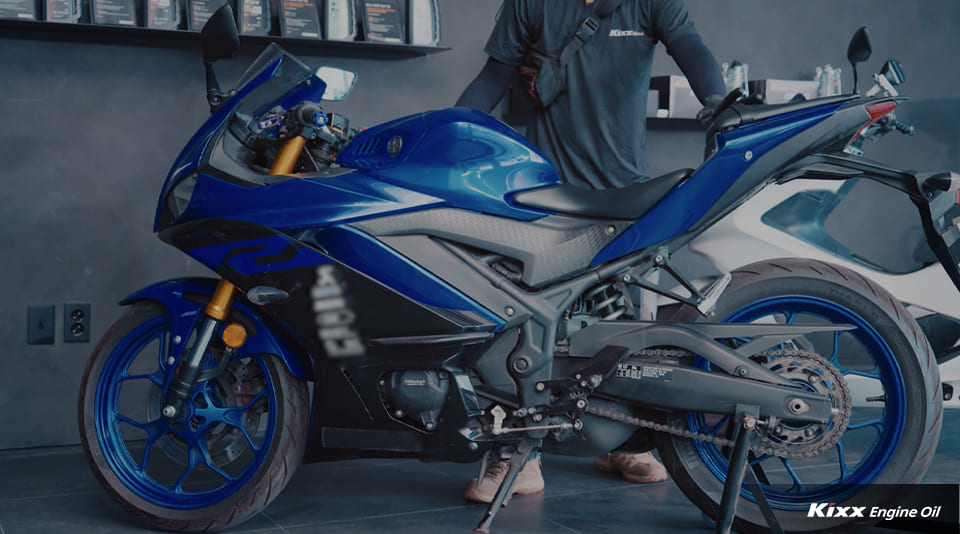 First, start the bike to warm up the engine. ​Turn off the engine and wait a minute or two before starting the inspection.​ Before continuing, make sure your bike is on a flat surface. Remember that for an accurate gauging, the bike must be at level.
Step 1. Check the bike engine oil

For modern bikes, checking the engine oil level is easy with the inspection window.
If your bike doesn't have an inspection window, unscrew the oil cap by turning the oil gauge under the engine counterclockwise then and clean it with a wipe.​
Use a clean wipe to prevent any debris or contaminants from entering the engine. ​Place the cleaned oil cap back into place without tightening it, then pull out the oil cap again.​
Step 2. Check the engine oil level
On modern bikes, examine the inspection window, checking to make sure the oil level is between the top and bottom indicators.​ If it's below the bottom indicator, more oil should be added. If it's above the top indicator, you'll need to drain some oil.​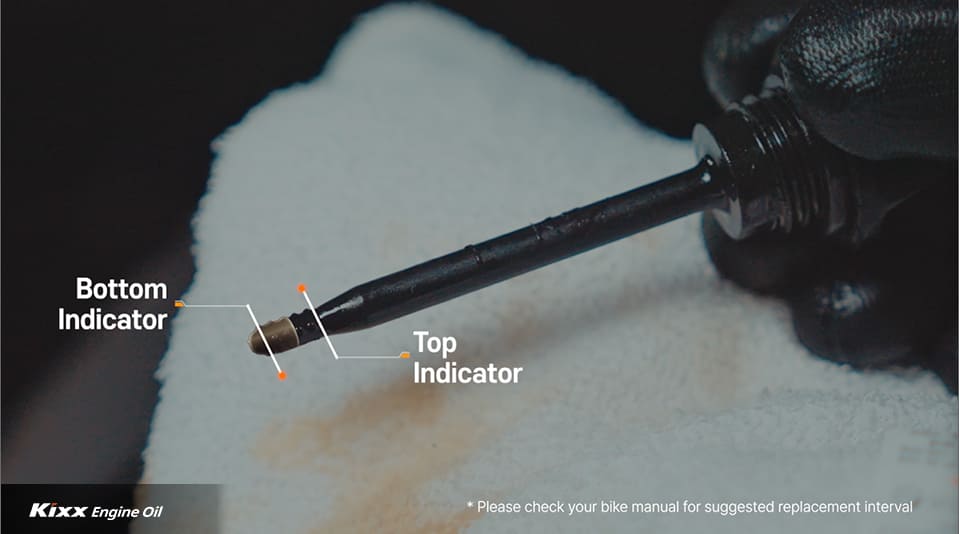 For bikes without inspection windows, use the indicators on the oil gauge to check the engine oil level.​ Having too much or not enough engine oil​ can lead to engine cooling and lubrication issues.​
If more engine oil is needed, open the engine oil cap​, then use a funnel to top up.​ Take a minute or two to let the oil settle.​
If oil drainage is needed, loosen the hexagonal bolt underneath the engine​ and let the oil drain to the appropriate level.​
Step 3. Check for engine oil contamination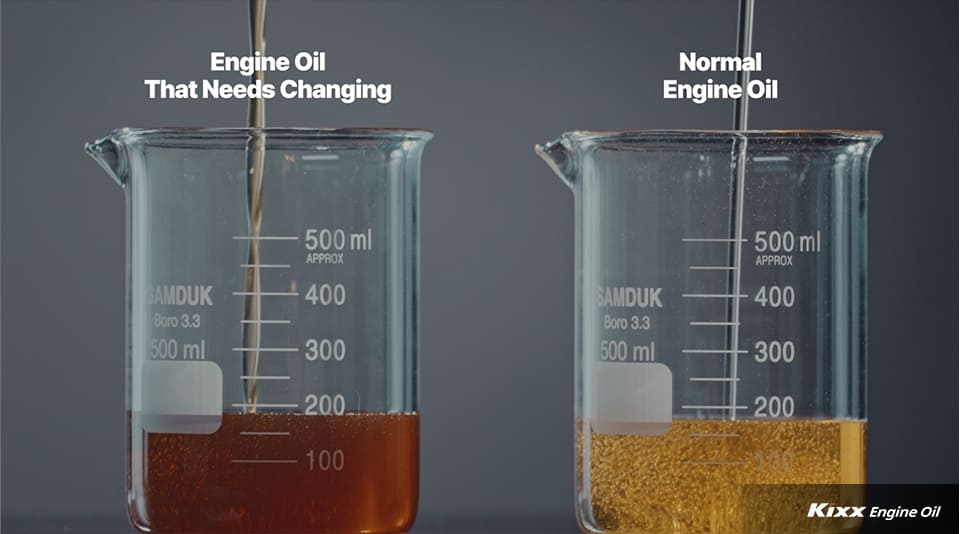 The color of the engine oil can help you determine when it's time for an oil change. Typically, engine oil going from brown to black is a sign you need to change your engine oil.
Step 4. Wrapping Up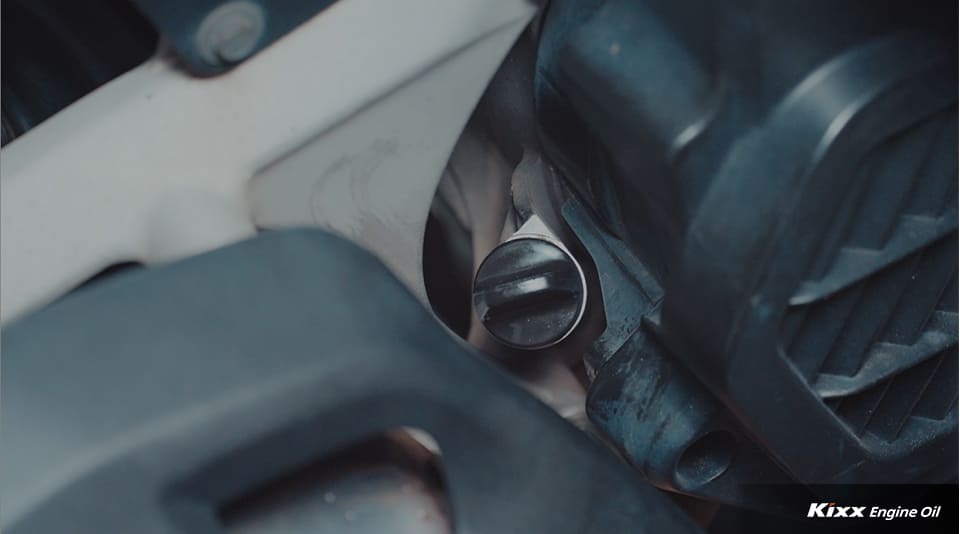 Wipe the oil cap clean and place it back in its place and you're done!​
It's good practice to check your oil regularly to enjoy a safe ride and keep your bike engine protected from wear and performing at its best​.
Every week! Before long drives or before road trips! Check your bike engine oil, Kixx: [YouTube Link]