LANGUAGE :

Korean

Environmental shifts in the lubricants business
The lubricants market is facing some significant environmental changes ahead – both in relation to business and nature. First, the shift to electric vehicles is accelerating, rapidly replacing internal combustion engine vehicles on the road. Electric vehicles, unlike internal combustion engine vehicles, don't require engine oil. Instead, electric vehicles need lubricants for powertrains and liquid battery coolant. What's more, the actual amount of lubricant needed for electric vehicles is significantly less than compared to vehicles with internal combustion engines. Add to that the fact that most electric vehicles come pre-lubricated with long-lasting lubricants from the factory, it is obvious to see the challenges ahead for lubricant manufacturers. Once considered the most important market, automotive engine oil is quickly losing its appeal for lubricant companies.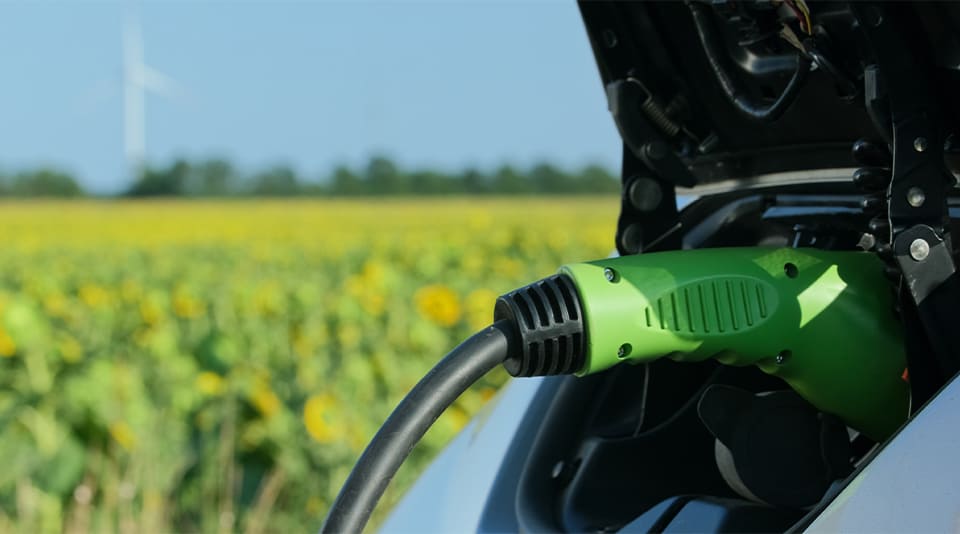 The other change is the strengthening of corporate social responsibility to combat the climate crisis. Recently, many companies have made Environmental, Social and Governance (ESG) strategies an integral part of their business goal, going as far as to acknowledge ESG management as an essential element of corporate survival today. Among all the ESG topics, the utmost interest of society lies in the environmental issues. As such, lubricant companies have become more sensitive to environmental issues as the production of lubricants from petroleum comes with a level of environmental impact.
What's more, global politics, such as the Russia-Ukraine war has also created a challenging business environment for the lubricant industry, as lubricant products are high exports and import commodities among countries. Many oil refiners, including several global players, export and supply lubricants to various countries through international supply chains. The instability caused by the international situation and its resulting supply chain issue are all variables for overseas export of lubricants. Also, a factor, a slowdown in global economic growth can reduce lubricant product consumption worldwide. International consumption of lubricants increases when people and supply can move smoothly, and production can thrive. Thus, recent instability caused by international politics and economic downturn will be an obstacle for growth in the lubricants industry.
Kixx's Response to the Changing Environment
The rise of the electric vehicle era, heightened corporate responsibility for the environment, and instability caused by international politics are challenges that Kixx is facing moving forward. In finding solutions for these challenges, Kixx is approaching the impending environmental changes as an opportunity, instead of a crisis, and is actively strategizing to make the most of the opportunity.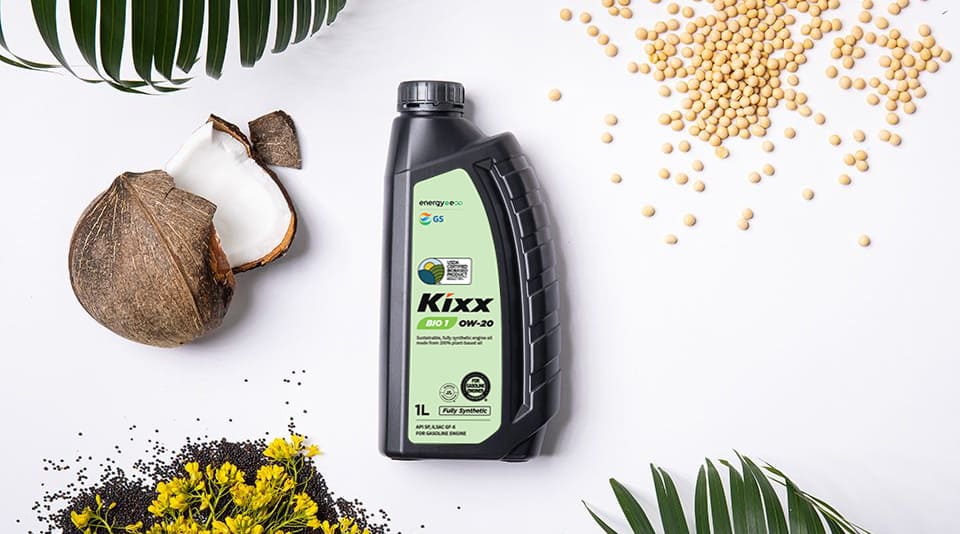 As the social demand for eco-friendly products have continued to grow, Kixx has introduced a new lineup of lower-carbon lubricant products. In 2020, the company released Kixx HYBRID, an engine oil designed specifically for hybrid vehicles, following that in 2021, with Kixx EV, a lubricant for electric vehicles. Topping it off, in 2022, Kixx also launched its Bio-based engine oil, Kixx BIO1, with more lower-carbon lubricant products in development.
With the foresight that the automotive engine oil market will be shrinking with the transition to electric vehicles, to offset, Kixx is also focusing on the expansion of industrial lubricants as a preemptive measure. Though engine oil is a representative product for the lubricants market, it is only a part of the total demand. Studying the global lubricant demand in 2019, only about 20% of the lubricant demand(Sources: IHS Markit) is directed to passenger cars (PCMOs). Other uses of lubricants are mainly industrial. Industrial applications of lubricants are vast and include uses in heady duty vehicles, hydraulic devices, gearboxes, turbines, metal processing, ships, agricultural machinery, and more. In fact, Kixx has been a leading industrial lubricants producer in Korea for a long time. However, sales of industrial lubricants are still lower than sales of Kixx's automotive lubricants in overseas markets. But recently, Kixx has stepped up its marketing efforts to reestablish the brand to encompass both industrial as well as automotive lubricant products for the overseas markets by participating in major industrial exhibitions and holding conferences for industrial lubricant customers in target countries.

In an effort to find opportunities in challenges, Kixx is stepping up its global lubricant brand marketing. By expanding the company's brand identity to cover both consumer and industrial products on a global stage, Kixx is aiming to find new profitable opportunities.
Kixx Aims to Become the Leading Lubricant Brand Worldwide
For Kixx, the goal is global: to become the lubricant brand trusted by customers worldwide – for both automotive and industrial lubricants. To this end, we will continue to actively market in key countries including Vietnam, Russia, and India while further growing through B2C and B2B marketing activities. Through these efforts, Kixx is hoping to get a step closer in becoming the global, leading lubricant brand and realizing the saying, "Made in Korea, Works Around the World."
[About the Author]
As a marketer with 22 years of experience, Changbeom Lee has worked in advertising at an advertising agency and in online service planning/marketing for internet portal sites. He has also worked for GS Caltex as a global marketer of its lubricant brand, Kixx, for the past five years and continues to strive to maintain and grow Kixx's place in the global industry.