LANGUAGE :

Korean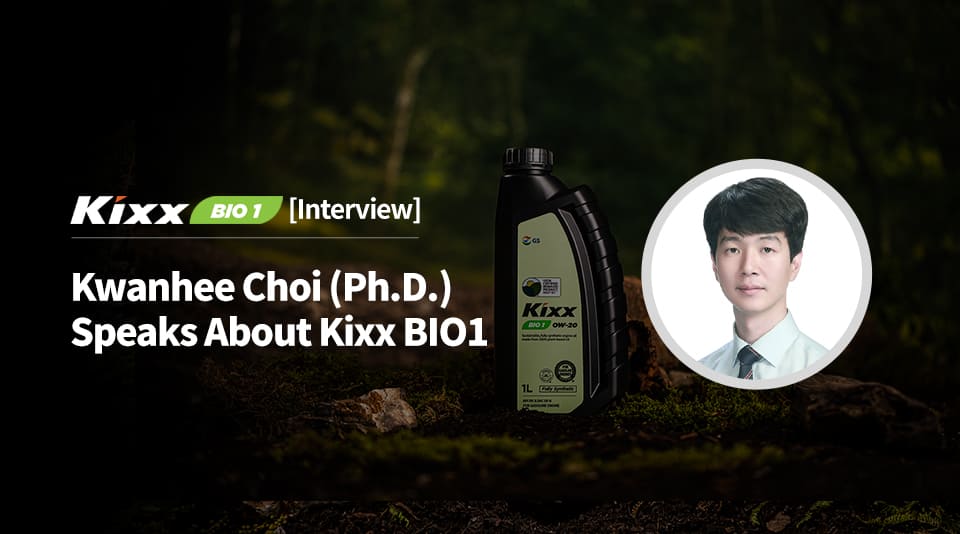 As sustainability becomes an essential target across all businesses and industries, oil and refinery companies have encountered a critical yet challenging task: applying these sustainability goals to motor oils and lubricants, most well-known for being derived from fossil fuels. 
Kixx, the lubricant brand of Korea's leading oil company GS Caltex, has recently released its latest engine oil, Kixx BIO1, in its ongoing effort to meet sustainability targets. The plant-based, high-performance synthetic engine oil results from Kixx's industry-leading technology, which provides an alternative to fuel-based engine oils for a more sustainable future. 
As the developer of Kixx BIO1 and the manager of Kixx's Lubricants Technical Solution Team, Kwanhee Choi (Ph.D.) has offered to share his insights into the plant-based engine oil for consumers who want to learn more about minimizing their environmental impact while maximizing their vehicle's performance.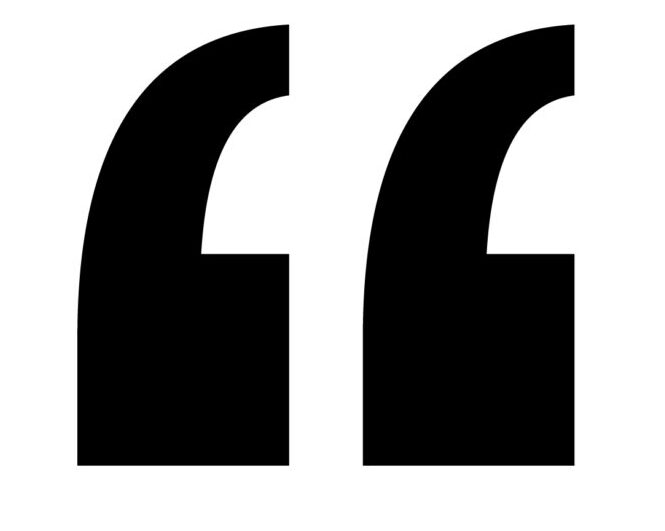 Kixx BIO1 is

the product of Kixx's

consistent efforts

to 

fu

lfill

environmental responsibility. 

 
Q. How did GS Caltex come up with the idea of launching a bio-based engine oil?
The automotive industry landscape is quickly shifting from internal combustion engine vehicles to electric and hybrid cars. Leading motor companies have announced that they would no longer develop internal combustion engines and instead focus on electric vehicles. This attitude is also widespread among consumers who now associate electric cars with sustainability.  
However, purchasing a brand-new car just to get rid of an internal combustion engine can, in turn, harm the environment. So, Kixx explored new ways for drivers who couldn't trade in their gasoline vehicles to still minimize their impact on the environment. Kixx considered creating more low-viscosity engine oils that help improve the fuel economy, but instead, we decided to create a green solution from the ground up. By focusing on improving the fundamentals of engine oils, we came up with Kixx BIO1, a bio-based engine oil sourced from plants.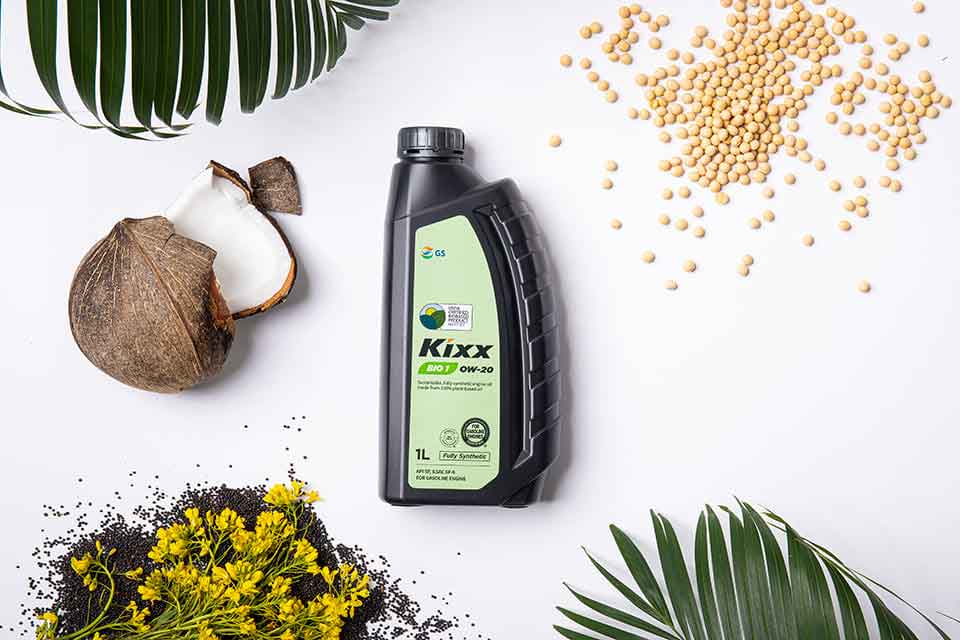 Q. How is Kixx BIO1 different from other existing Kixx products and products in the market?
Kixx BIO1 is different from other existing engine oil products in that the base oil, which comprises 80% of the entire product, is made from plant-based sources. Particularly in the case of Kixx BIO1 0W-20, the base oil used is carbon negative and made entirely from plant ingredients. 
The USDA has also approved Kixx BIO1 as a USDA Certified Biobased Product with its plant-based contents.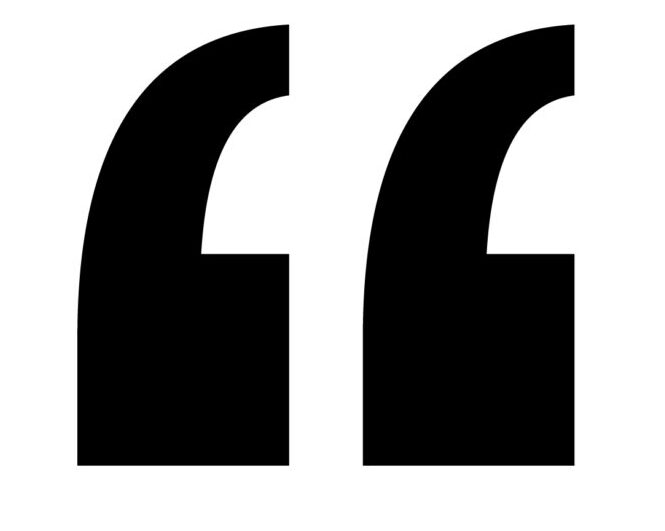 Kixx BIO1 seeks to minimize the impact on the environment,

from its carbon negative plant-based base oil and sustainably-constructed packaging, to its enhanced fuel economy which reduces the burden on the environment.
Q. How is Kixx BIO1's base oil carbon negative?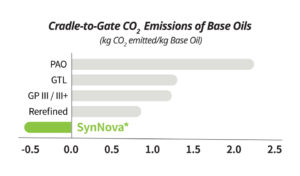 Being 'carbon negative' means that the product absorbs more CO2 than it emits. For instance, the Novvi-manufactured SynNova Sustainable Synthetic Base Oil (SSBO) used for Kixx BIO1, is made entirely from renewable feedstocks, such as palm, coconut, soy and rapeseed.
For every 1kg of SSBO produced, 0.51 kilograms of carbon dioxide is absorbed from the atmosphere. Growing and harvesting the plants used for the bio-based oil absorbs 3.12 kilograms of CO2, while only 2.61 kilograms of CO2 is emitted while processing the plant ingredients. As more CO2 is absorbed than produced, SSBO is carbon negative.
Q. What does the "USDA Certified Biobased Product" label mean? What's significant about having "86% Biobased content?"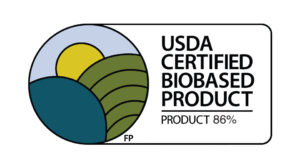 A USDA Certified Biobased Product refers to a high-quality, sustainable product derived from plants and other renewable agricultural materials that meets USDA's rigorous criteria. The certification is relatively common in food, beauty products and other consumer goods, but certainly not among engine oils. 
Developing a biobased engine oil is indeed a challenge, since most engine oil brands still produce petroleum-based mot
or oils in an era where sustainability matters the most. As a result of Kixx's endless effort, Kixx BIO1 0W-20 was fortunate enough to be approved by USDA to contain 86% biobased content. 
Q. What other sustainability features does Kixx BIO1 have?
Kixx BIO1 seeks to minimize its impact on the environment, from its base oil being carbon negative to the finished product contributing to lower carbon emissions by improving fuel economy. Kixx BIO1 also comes in sustainably constructed packaging using PCR (Post Consumer Recycled) material.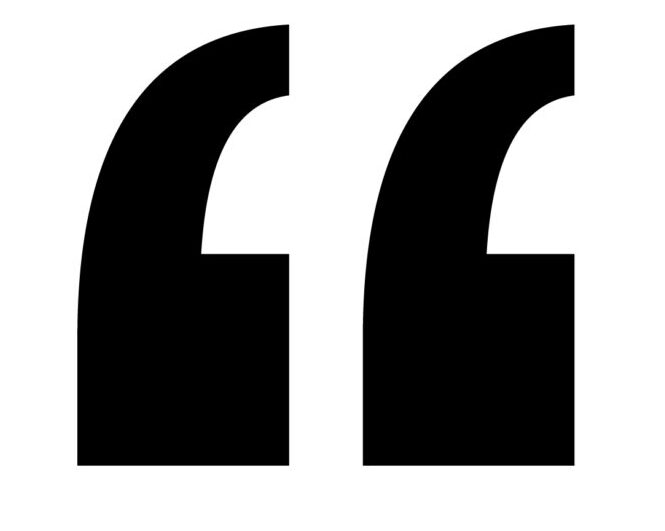 Meeting and exceeding the latest API SP and ILSAC GF-6A standards, Kixx BIO1 is a high performance, fully synthetic engine oil you can trust.
Q. Cars are often one of the most expensive assets one can own. Can drivers trust Kixx BIO1 and use it for their cars?
Yes. The performance features of engine oil are usually evaluated by the American Petroleum Institute and International Lubricant Standardization and Approval Committee. Kixx BIO1 meets and exceeds the latest API SP and ILSAC GF-6A specifications, including fuel economy improvement, wear prevention and engine protection.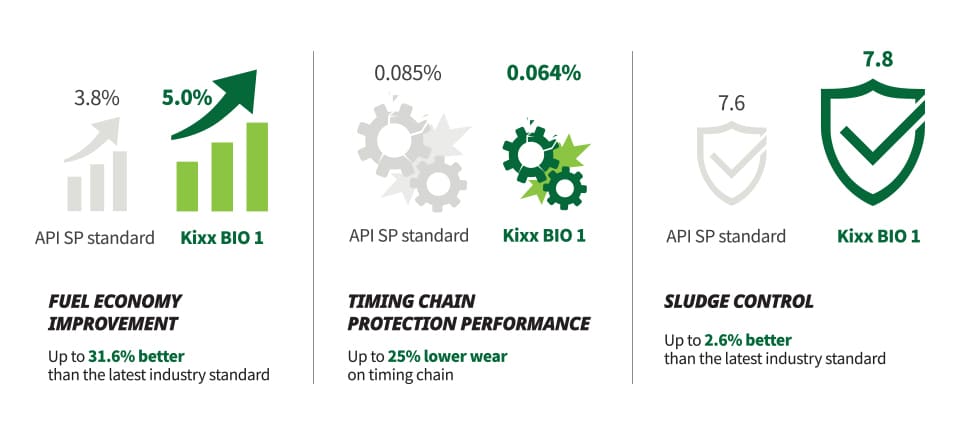 Q. How can plant extracts function as lubricants?
The base oil used for Kixx BIO1 is sourced from plants, but the manufacturing process is completely different from ordinary plant-based oils you can find in the supermarket. Plant-based base oils used for engine oils must undergo a chemical synthesis process, similar to other high-performance, synthetic base oils called PAO (Poly Alpha Olefin). This specific procedure makes it possible to produce a high-performance synthetic engine oil made from plants.  
Q. What types of vehicles can benefit from using Kixx BIO1?
Kixx BIO1 is most suitable for gasoline and LPG fueled vehicles. It can be used for vehicles with T-GDI/GDI/DOHC/EFI/VVT engines, and four-stroke gasoline engines in motorcycles.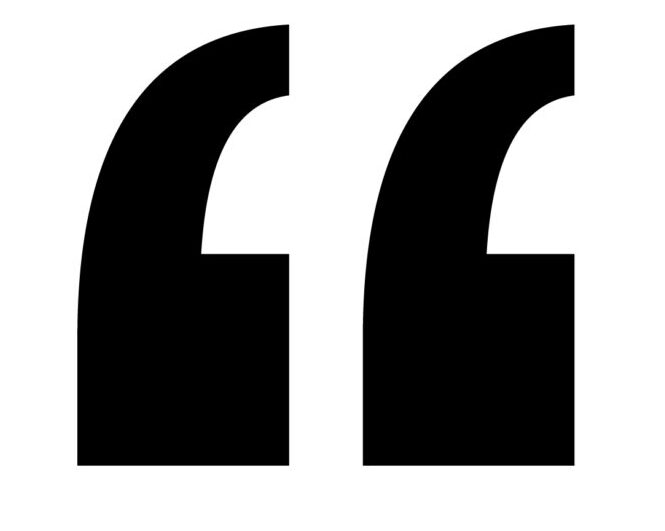 Kixx will strive to add further products to its sustainable lubricants portfolio, covering industrial, agricultural and commercial.
Q. Only one viscosity of Kixx BIO1 has been released so far. Do you have any plans to release another viscosity?
Yes. Kixx BIO1 will soon be available in different viscosities using differing amounts of plant-based sources to meet every driver's unique needs. Kixx BIO1 0W-20 is only the first product in the Kixx BIO1 lineup, as Kixx BIO1 5W-30 will be released within the second quarter of 2022.
Q. Do you have plans for further expanding the bio-based product portfolio?
Kixx already has a well-established lineup of lubricants for electric and hybrid vehicles, such as Kixx EV and Kixx Hybrid. Moving forward, Kixx will continue to develop products that accelerate the future of sustainability and provide drivers with more low-carbon lubricants for industrial, agricultural, and commercial vehicles.
To learn more about Kixx BIO1 0W-20 and the other ways Kixx elevates performance and sustainability standards for the lubricant industry, please visit KixxOil.com.