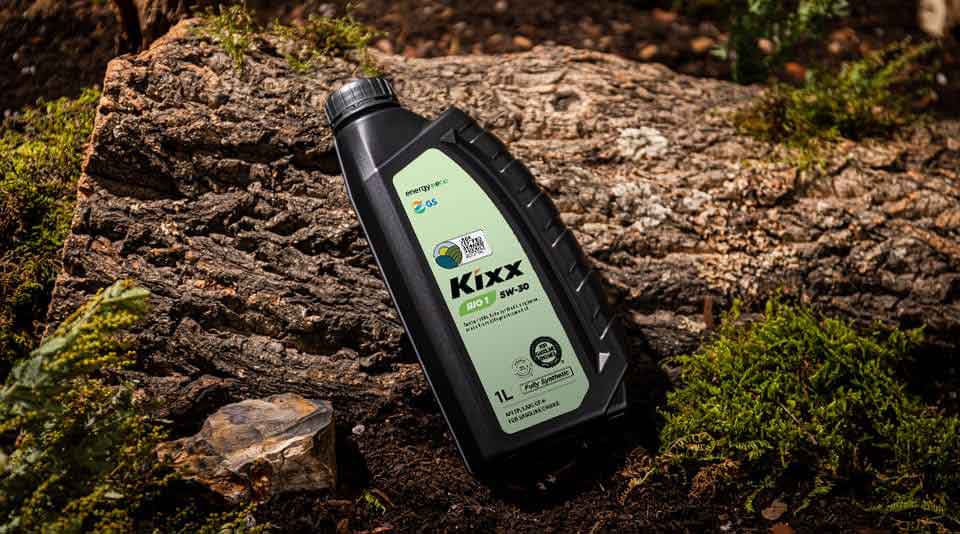 As more drivers reach for eco-friendly solutions for their vehicles, Korea's no. 1 lubricant brand, Kixx, is expanding its plant-based engine oil line-up with a new viscosity, following its predecessor Kixx BIO1 0W-20. Hitting shelves in April, the fully synthetic Kixx BIO1 5W-30 will deliver the protective power of plant-based lubricants to a wider selection of vehicles. The new addition will meet today's strictest standards for engine oil performance while taking environmental sustainability to heart.
Bringing Eco-friendly Engine Oil to More Drivers
With eco-friendly solutions becoming a key pillar of the auto industry's future, Kixx designed Kixx BIO1 to meet today's strictest engine oil requirements, but in a plant-based product that reduces emissions.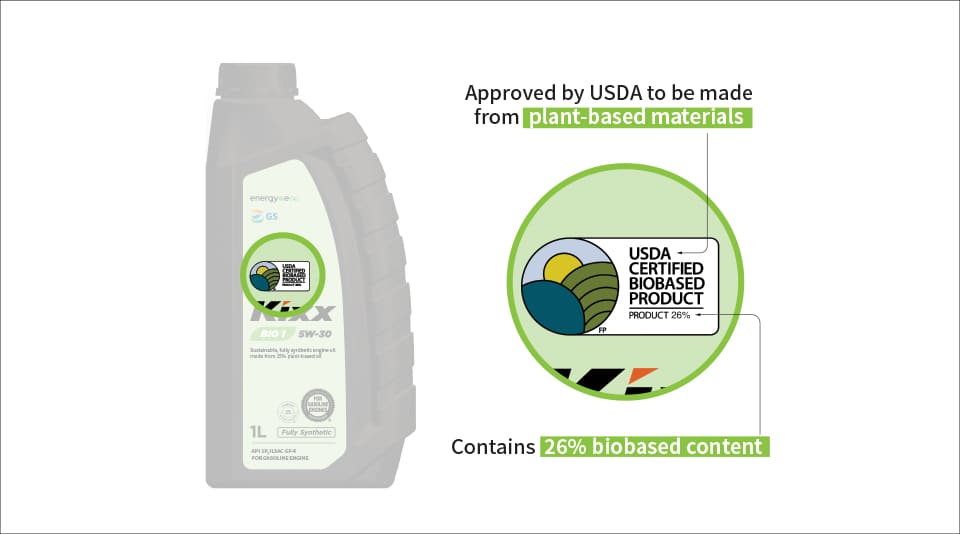 Kixx BIO1 5W-30 is made with 25% plant-based base oil from renewable sources like palm, soy, coconut and rapeseed. The plant-based base oil used for Kixx BIO1 5W-30 is so effective at reducing emissions that it's actually carbon negative. Kixx BIO1 5W-30 is also certified by the USDA as a Biobased Product, containing 26% biobased content.
And to give drivers the complete package in sustainability, Kixx BIO1 5W-30 also comes in an eco-friendly bottle made from PCR (post-consumer recycled) plastic.
Top Shelf Performance
Kixx BIO1 is designed to provide sustainability while delivering the performance our customers expect from Korea's top lubricant brand.
Like all Kixx engine oils, Kixx BIO1 5W-30 is designed to keep you ahead of the curve. It uses the protective power of plants to meet and surpass requirements for the latest industry standards like API SP and ILSAC GF-6A. It was specially formulated to protect against timing chain wear and prevent LSPI (low-speed pre-ignition). And with some of its most enhanced fuel economy yet, it helps drivers reduce fuel consumption and keep their engines running longer.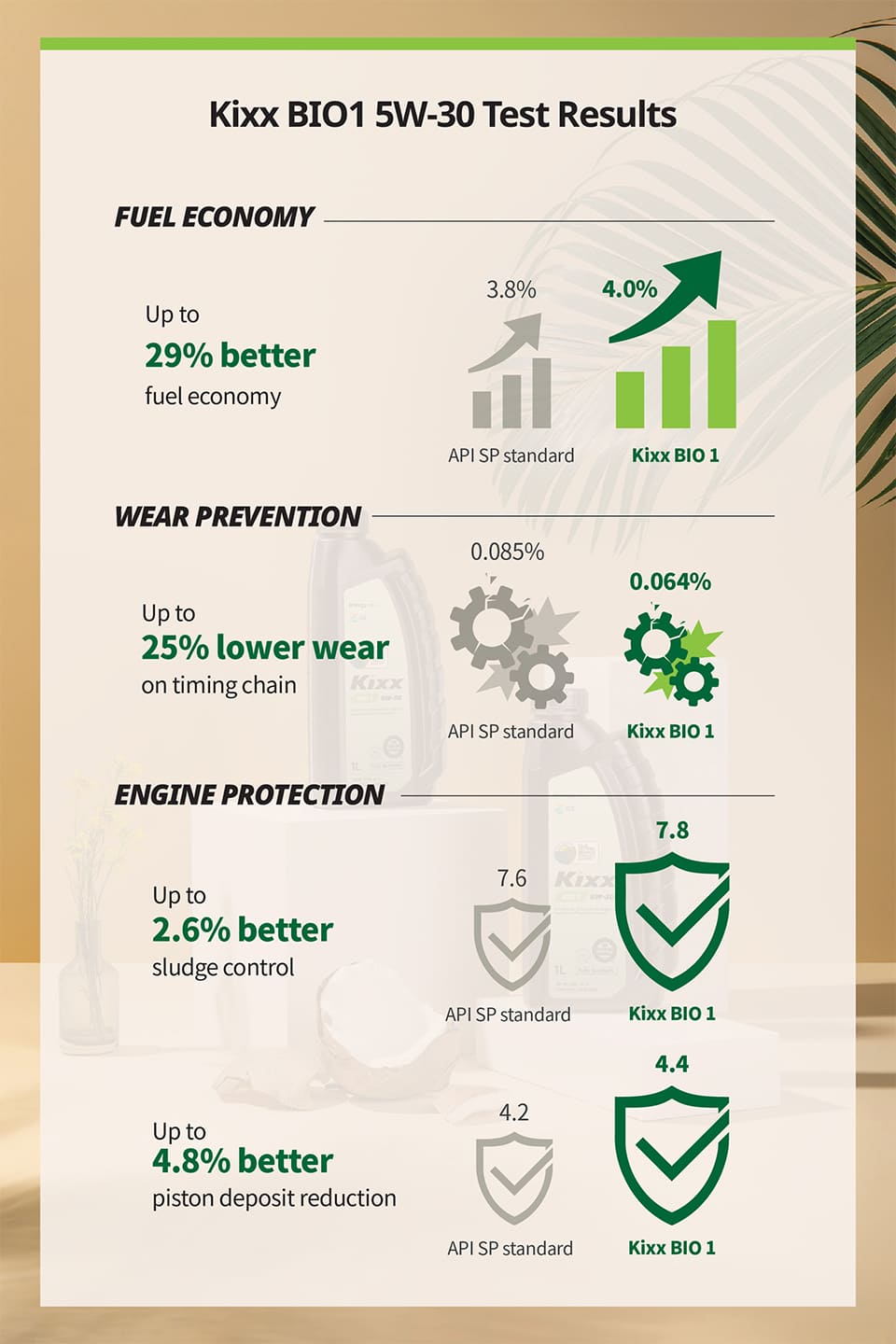 With the auto industry making rapid strides towards a more sustainable future, Korea's no.1 lubricant brand is stepping in to ensure today's engine oils are up to the task. Kixx BIO1 5W-30 will continue to deliver unbeatable performance to even more drivers in a product that keeps the environment top of mind.