LANGUAGE :

Korean
With battery powered buses and growing range of eco-friendly automobiles already driving through streets in major cities around the world, the era of the electric vehicle is here. To meet the demands of these cutting-edge vehicles, Kixx is pleased to announce the launch of Kixx Electric Vehicle Fluid, a new brand of advanced fluids designed specifically for EVs. Kixx Electric Vehicle Fluid is answering that call with a range of products that includes both E-Transmission fluid and E-Thermal fluid designed to improve operation efficiency and protect essential components.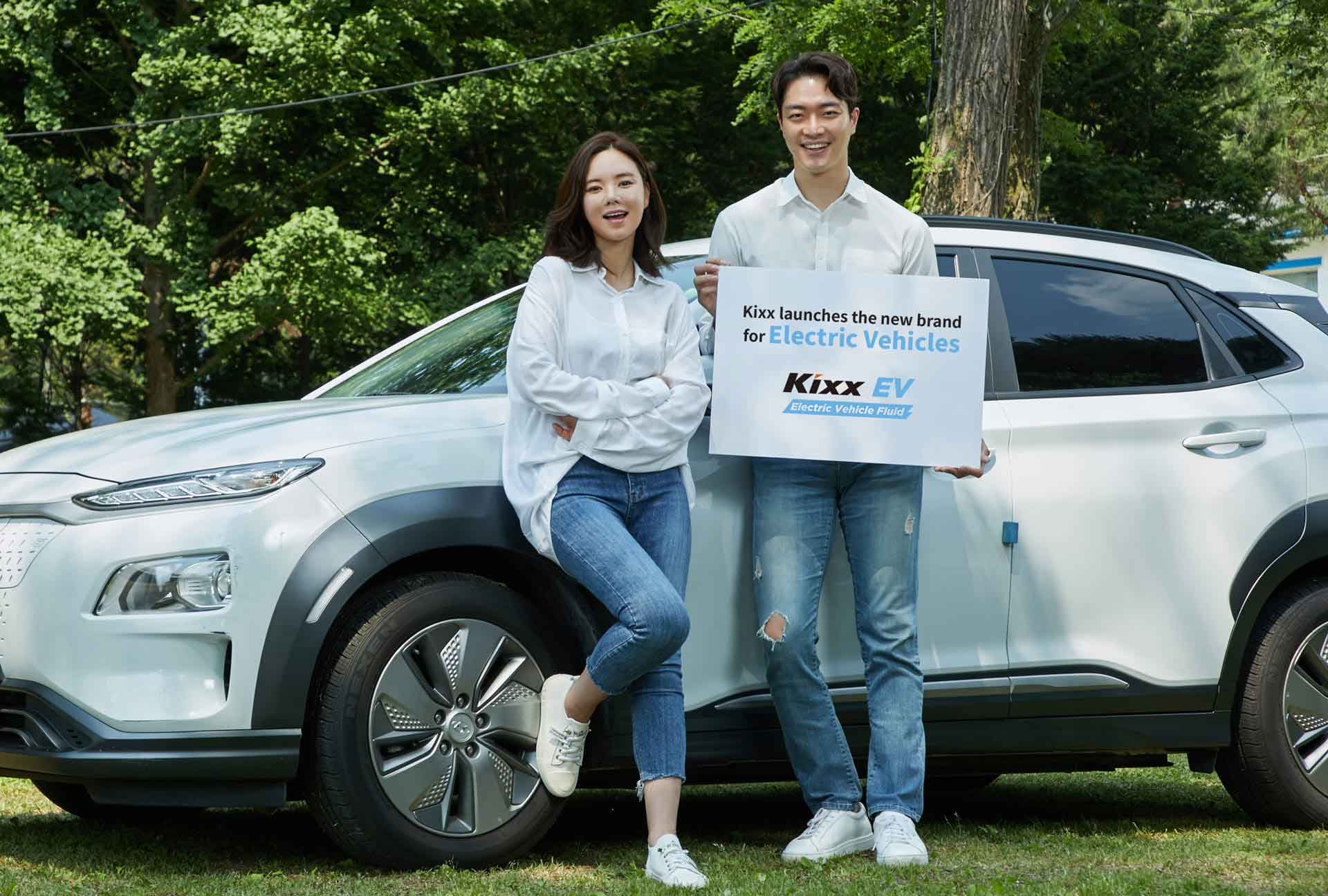 The Electric Vehicle Revolution
Poised to play a pivotal role in the future of sustainability, eco-friendly electric vehicles have seen a significant rise in popularity in recent years. With the governments around the world developing policies to phase out internal combustion engines, it is predicted that electric vehicles will make up at least 40% of new car sales by 2030 according to the UBS Global Research. This rising demand for electric automobiles also means a rising demand for specialized fluids designed for them. Kixx EV product range will help advance the transition by delivering improved performance, so consumers get the most out of their electric vehicles.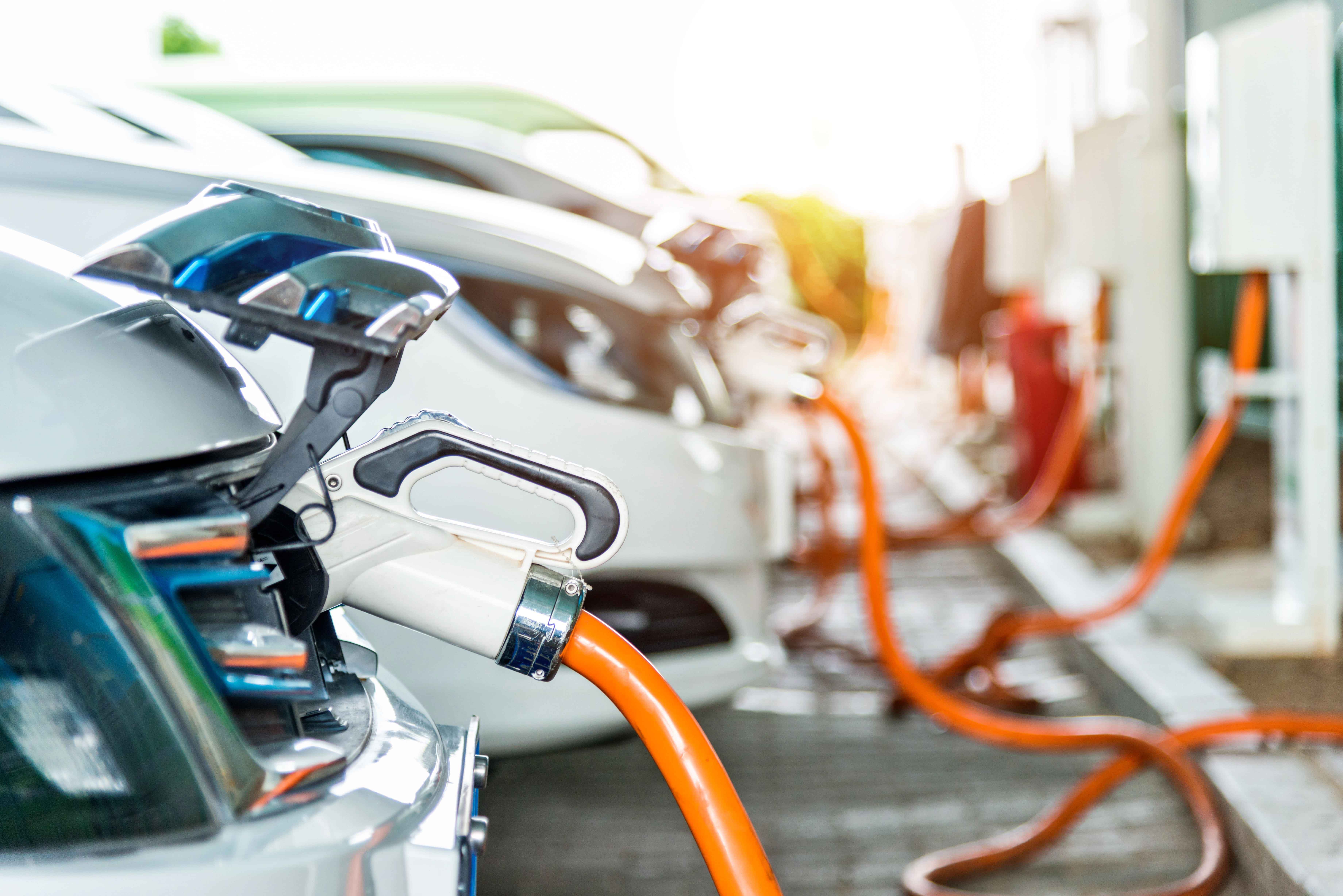 Although not all drivers are aware of their role, lubricants are a crucial part of making vehicles safer and more efficient. Unlike internal combustion engines (ICE), electric vehicles have a different set of lubrication challenges.
Significant fluctuations in power flow and extremely high motor speeds mean electric vehicles require several different types of fluids. Oil is needed for both the electric motor and gear reducer, while the battery and electronics require thermal management fluids to increase range and improve safety.
Maximize EV Performance
The launch of Kixx Electric Vehicle Fluid represents the brand's effort to stay on the cutting-edge of technology and to keep pace with trends in the automotive industry.
Formulated with GS Caltex's high-quality base oils and high-performance additives, the Kixx EV lineup provides electric vehicles with the fluids they need to overcome their unique set of challenges. Not only do they improve EV durability, they also improve overall efficiency, so drivers get peak performance out of their vehicles.
The New Kixx Electric Vehicle Fluid Portfolio
Kixx's new line up of product for electric vehicles includes both E-Transmission Fluid to improve efficiency and protect components, and E-Thermal fluids to manage battery temperatures.

E-Transmission Fluid: Kixx's EV Transmission Fluid lineup is engineered to improve the efficiency of EV powertrains while protecting the components that transmit power from the motor to the wheels in response to rapid speed changes. The range includes two distinct products: Kixx EV Motor Reducer Oil, optimized for EVs with separate motor and reducer, and Kixx EV Integrated Fluid, formulated for EVs with integrated powertrains.
E-Thermal Fluid: Kixx EV Thermal Fluid equips electric vehicles with effective cooling solutions to maximize the efficiency of their batteries. Delivering optimal temperature control ensures maximum vehicle efficiency and performance, so drivers can get the most out of their electric vehicles.