LANGUAGE :

Vietnamese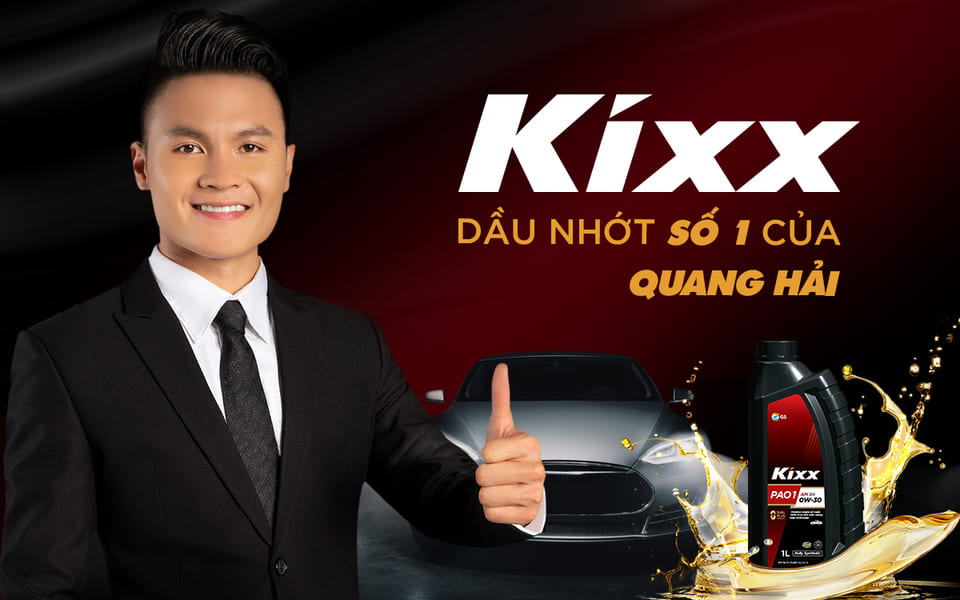 GS Caltex's lubricant brand, Kixx, is proud to announce that it has appointed Nguyen Quang Hai, one of Asia's best footballers, as its brand ambassador for Vietnam. As the face of Kixx, Nguyen Quang Hai will promote the brand and its products in the country, with a video featuring the player kicking off the year-long partnership.
Nominated for the Best Footballers in Asia 2019 award, Nguyen Quang Hai is one of the most dynamic and creative attacking midfielders in Vietnam and the region. His captivating talent and explosive presence on the pitch, which has won him widespread plaudits and countless prestigious awards, perfectly represent the world-class performance of Kixx engine oil.
In the video released on the brand's official Facebook page on 11th, Nguyen Quang Hai showcases the excellence of Kixx engine oil through his mesmerizing skills and techniques. The brand's engine oils are optimized to provide unrivaled driving experiences, and the Vietnamese footballer's pinpoint strikes and fluid movements are ideal for communicating these qualities.
The newly released film features Nguyen Quang Hai's leaps and strikes, which are interjected with images showing how Kixx's engine oils help pistons work in perfect synchronicity. By combining the footballer's dynamic movements with engaging visuals of engine performance, the film delivers a powerful illustration of the exceptional qualities of Kixx engine oils. In addition to the video, Nguyen Quang Hai will also appear in radio spots and OOH billboards to help the brand inspire drivers to strive for the best.
"We're glad to announce the partnership with Nguyen Quang Hai as he perfectly personifies Kixx's brand values," says Hyunwook Kim, Chief Representative of GS Caltex Ho Chi Minh Office. "His dedication and relentless drive to bring out the best performance mirror the exact mentality we adopt to satisfy our customers and become the top engine oil brand, as we have done in Korea."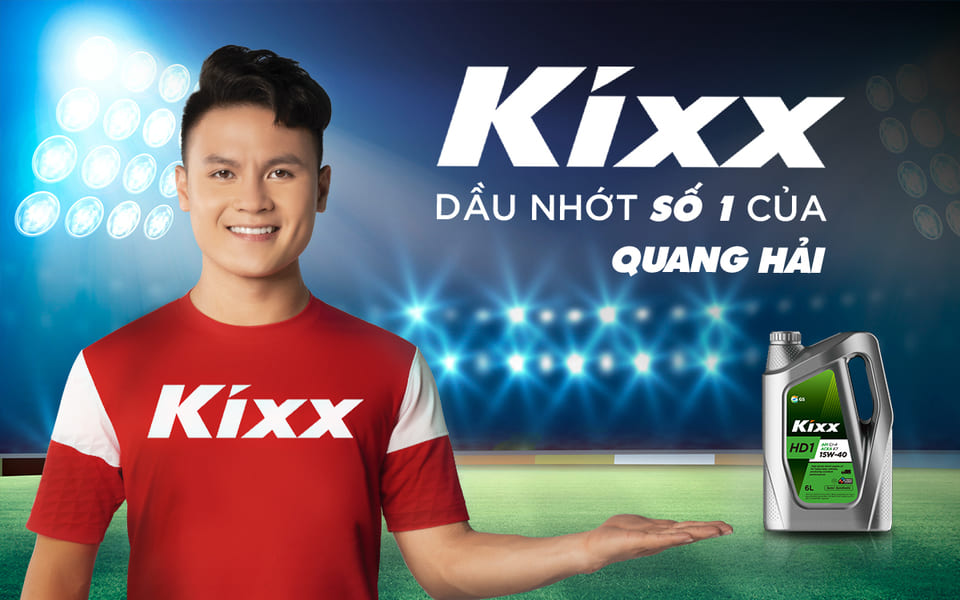 Kixx has been rapidly growing as a premium engine oil brand in Vietnam since 2010. Its products are sold in 63 provinces around the country, including Hanoi, Ho Chi Minh, and Da Nang. Trusted by motorbike and car owners, the brand is committed to serving drivers' needs and enhancing their experiences on the road. This is exemplified by the brand's Love Helmet campaign, which provided helmets to motorbike drivers to promote safety, as well as its educational campaigns to improve professional mechanics' skills. Together with Nguyen Quang Hai, the brand aims to solidify its position as a leading engine oil brand in Vietnam.