LANGUAGE :

Vietnamese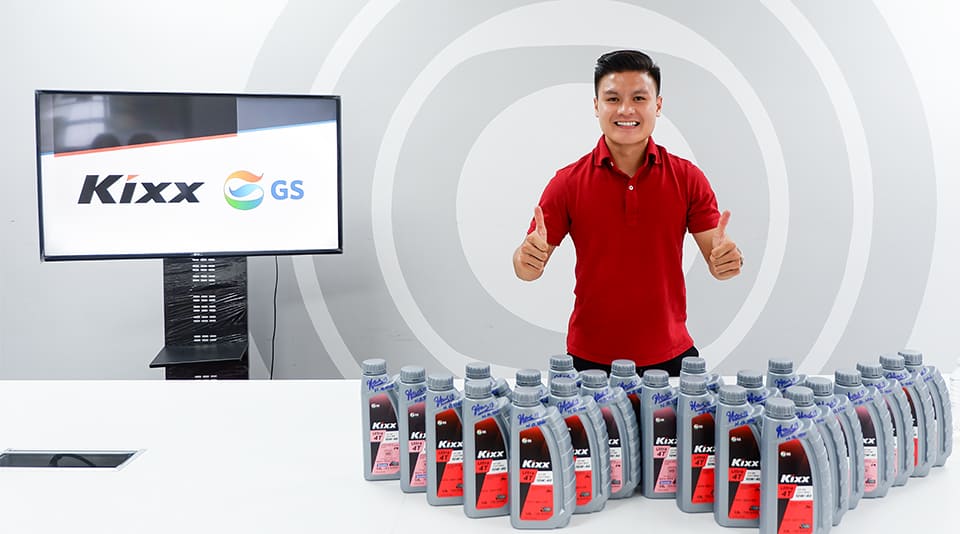 Power and performance aren't just important in your vehicle – they're also crucial on the field. That's why Korea's no.1 lubricant brand, Kixx, is renewing its partnership with one of Vietnam's top football stars, Nguyen Quang Hai. As a long-trusted partner, Quang Hai will extend his partnership with Kixx and continue to serve as Kixx's brand ambassador in Vietnam before starting the next chapter of his football career abroad.
Kixx and Quang Hai's partnership was born in February 2020, when Kixx took note of the football star's ability to kick performance into high gear and appointed him as the Kixx brand ambassador to Vietnam. The partnership has helped strengthen Kixx's brand value amongst Vietnamese consumers, showing its dedication to superior engine performance through a player known for top notch displays on the field.
An attacking midfielder for Vietnam National Football Team, Nguyen Quang Hai rose fast to become one of Vietnam's top football stars. He was nominated two years in a row as the Best Footballer in Asia in 2018 and 2019 and took home the Vietnamese Golden Ball award in 2018.
He is currently making plans to take the next step in his career by playing abroad. Quang Hai's contract with Kixx will continue into 2023, despite his decision to start a new chapter overseas.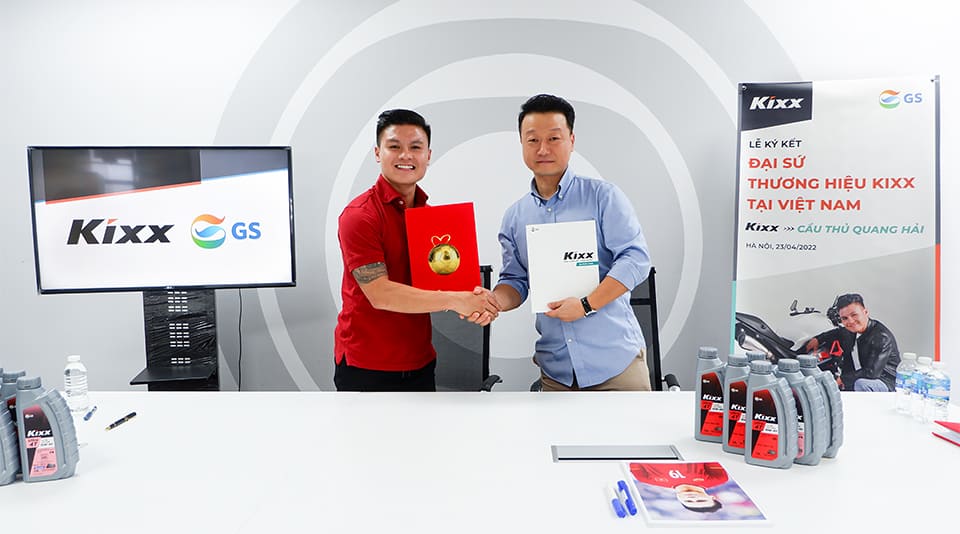 "Both Kixx and Quang Hai have been striving to constantly develop themselves," said Hyunwook Kim, Chief Representative of GS Caltex Ho Chi Minh Office, "They remain united in their shared commitment to performing at the highest level and giving fans the best experience possible."
Representatives from GS Caltex expressed gratitude for Quang Hai's partnership and hope to continue their relationship for the long-term, offering their support to Quang Hai's goals as he takes the next leap in his career.
As Korea's No. 1 engine oil brand, Kixx is trusted by consumers in 63 countries around the world. It will continue to build on the success of its motorcycle, passenger vehicle, and industrial lubricants in Vietnam and abroad, expanding its products and services to meet the changing needs of engines everywhere.