Kixx earned widespread praise in Vietnam as its promotion with the country's largest ride sharing app introduced millions of drivers and passengers to its world class lubricants. The promotion offered the app's drivers a special discount on Kixx products when they visited a mechanic to get their oil changed, targeting 15,000 drivers in Hanoi. The promotion, which ends on this December 31st, represents an important move for Kixx as they continue to gain traction into Southeast Asia's rapidly growing markets.
Vietnam is a particularly important market as cities, like its capital Hanoi, suffer from severe public transit shortages, leading many people to seek out other means of transportation. Motorbike and car sharing apps have filled that gap, all of which require high-quality brands like Kixx to keep them running every day.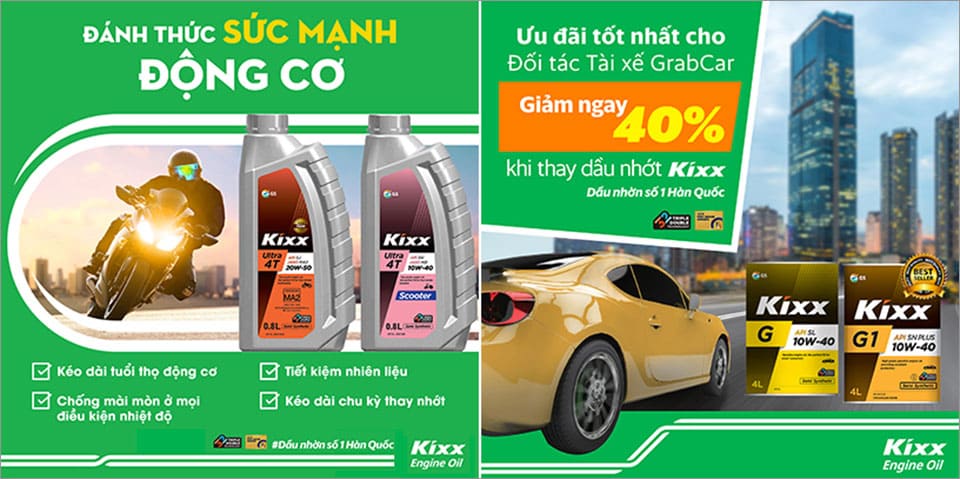 Through the promotion Kixx targeted approximately 15,000 Hanoi-based car drivers that use the app. It also generated awareness among the app's other drivers, which consist approximately 140,000 motorbike drivers and 60,000 car drivers across Vietnam. Although the promotion was only available in the app's driver interface, they were also able to raise awareness about Kixx among the 25% of Vietnamese riders that use the service every month. Both drivers and riders alike are a tech-savvy group respond well to new deals and promotions they find on social media platforms, making them a perfect match for the Kixx promotion.
For drivers to receive the Kixx discount, they have to open the application and select the Driver Benefit tab. There they will find the Kixx 40% discount voucher which can be used at 13 selected garages in Hanoi when they replace their engine oil.
In addition to the app promotion, Kixx also participated in an offline event held for 20,000 drivers based in Hanoi. The program included mini games, a lucky draw, talent contest, and speeches from the local traffic committee. Guests of the event received gifts from Kixx including Kixx Ultra 4T, its special formulation for motorcycle and scooter engines. The event also had a digital component where drivers could win a motorbike by uploading their photos of Kixx products to their Facebook profiles and adding the hashtag, #Kixx.
Kixx garnered a lot of interest at the event with many drivers turning to Facebook after the event was over to share their experience and learn more about the brand. The event allowed Kixx to interact more closely with drivers through the brand's Facebook page and messenger and helped foster a sense of community with the drivers.
Through the event Kixx was also able to get in touch with drivers and introduce them to some of Kixx's major benefits including their special scooter and motorcycle formulations, the superior base oil which promotes longer engine life, and the engineering that makes them appropriate for all seasons, including the hot, humid summers of Vietnam.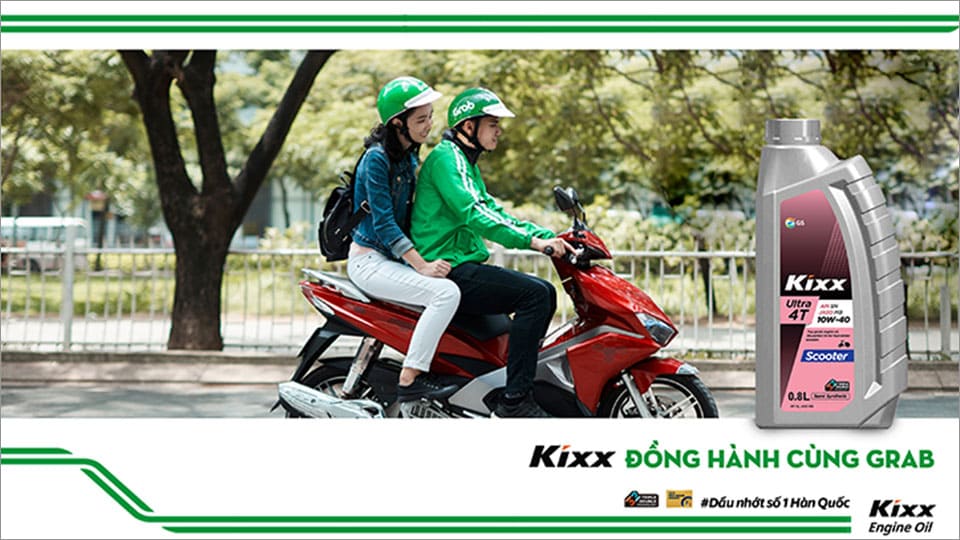 The collaboration reflects GS Caltex's effort to expand globally and is a continuation of the campaigns they have previously carried out in Vietnam. In 2016, for example, Kixx launched the Love Helmet campaign to give motorbike drivers more protection from injury by manufacturing their own line of helmets. In 2018, they started a campaign to train young mechanics by offering free, hands-on workshops and job-search opportunities to help them start their careers. Thanks to their collaborations and community building campaigns, Kixx is on their way to becoming one of the most well recognized lubricant brands in Vietnam.
To learn more about Kixx lubricants and keep up with the latest news visit http://news.KixxOil.com.