LANGUAGE :

Vietnamese
In 2019, Kixx and Vietnam's most popular ridesharing app, Grab, kicked off a promotion that introduced Kixx products to drivers across the country. This year, to increase brand awareness in this rapidly growing market, Kixx and Grab are continuing their promotion and offering drivers a special discount when getting their oil changed.
Instant Savings on Engine Oil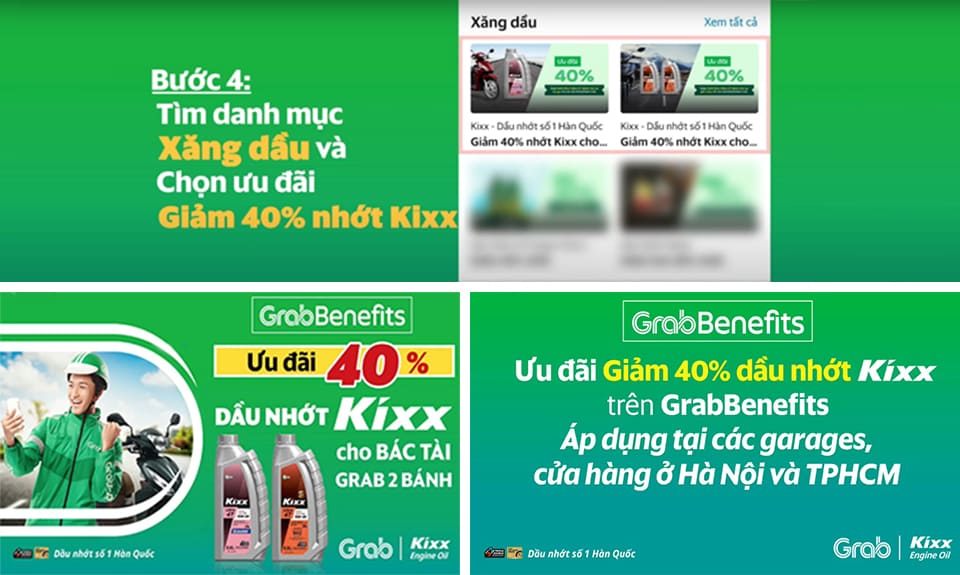 The promotion allows drivers to use the Grab app to receive a discount on Kixx products when changing their oil at participating garages. To receive the discount, drivers need only open the Grab app and tap on the 'GrabBenefits' tab. There, they'll find a voucher for 40% off Kixx products, which they can use at select garages throughout Vietnam's capital, Hanoi, and its largest city, Ho Chi Minh City and Da Nang.
A Fun and Informative Livestream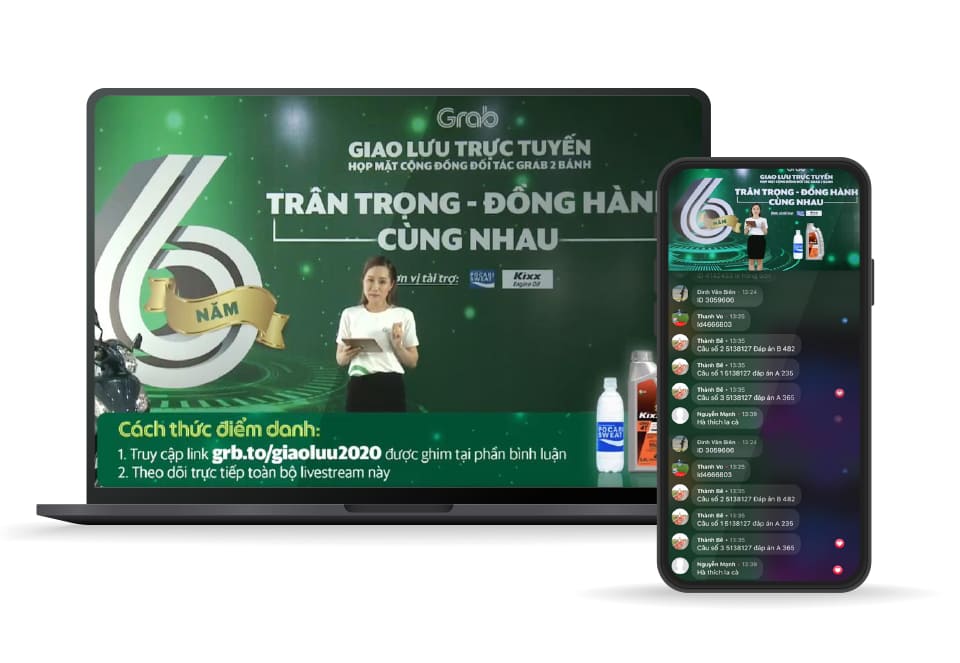 Due to the COVID-19 pandemic, the Grab app promotion was accompanied by a livestream, rather than an offline event, that offered important health and safety tips and fun activities. Broadcasted via Facebook, the online event, which featured a lighthearted talk show format, introduced Grab drivers to the discount promotion, and included Kixx product giveaways, promotional videos, contests and more.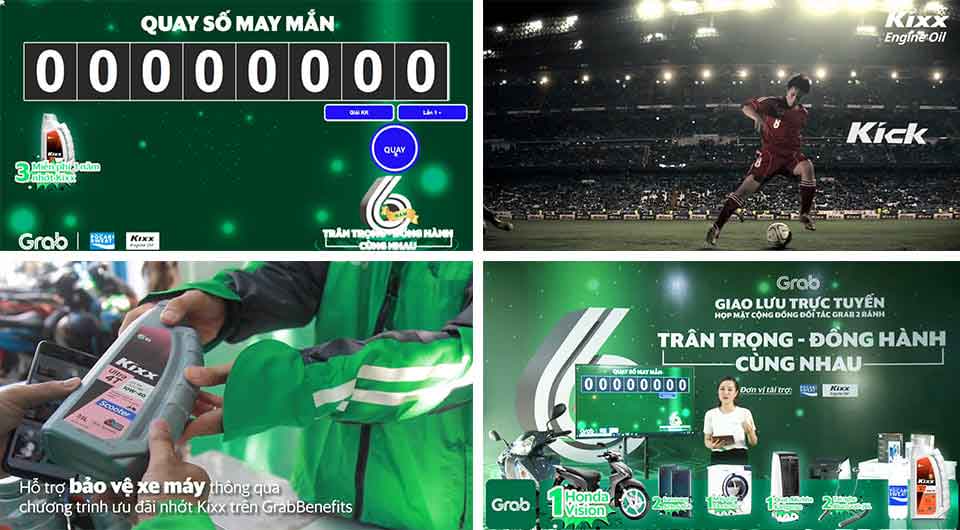 The livestream event featured a variety of fun activities and promotions
To generate buzz in the days leading up to the September 11th event, Kixx sponsored a series of fun, 15-minute broadcasts that aired on Grab drivers' community Facebook pages and invited viewers to take part in interactive minigames.
A Resounding Success
Drawing over 44,000 viewers and 68,000 engagements, the livestream was a resounding success that generated significant interest in Kixx products. The program's total reach of more than 131,000 people represents a significant chunk of Vietnam's Grab driver community, which counts roughly 200,000 drivers in all.
"The livestream was a great opportunity for the Grab driver community to come together," said one participant. "The games were fun, I learned a lot, and the discount on Kixx products is a fantastic bonus. I'm looking forward to seeing what else Kixx has in store for Vietnam."