LANGUAGE :

Korean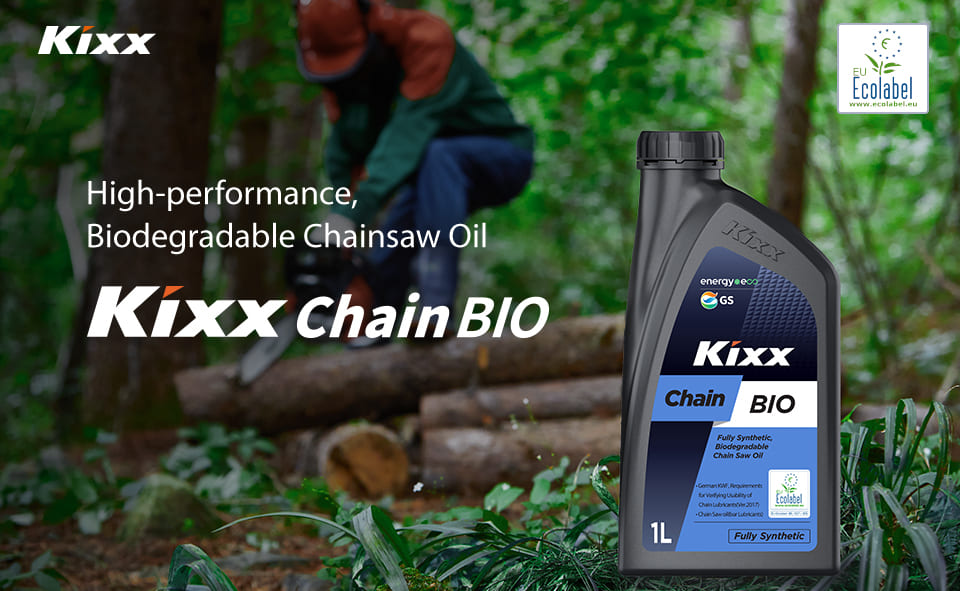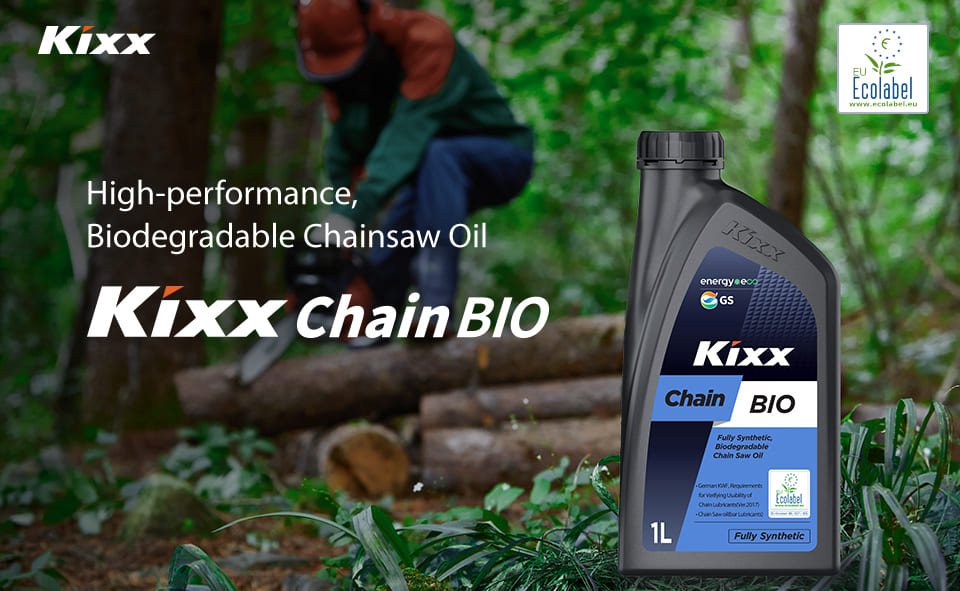 Kixx has unveiled its new Kixx Chain BIO, a fully synthetic, biodegradable chainsaw oil made to lower environmental impact while providing better performance to aid workers in the forestry industry.
While chainsaw oils are used to keep chainsaws running smooth even in harsh operating conditions, protecting the guide bar and chain elements like rivets, tie straps and more from wear, chainsaw oils work on a 'total-loss oiling system', meaning considerable amounts of lubricant end up on the ground during use. Petroleum-based oil particles fall to the ground in the form of saw dust, mist or oil droplets, getting absorbed into the earth and posing environmental risks. This has been a constant concern for the forest industry for years.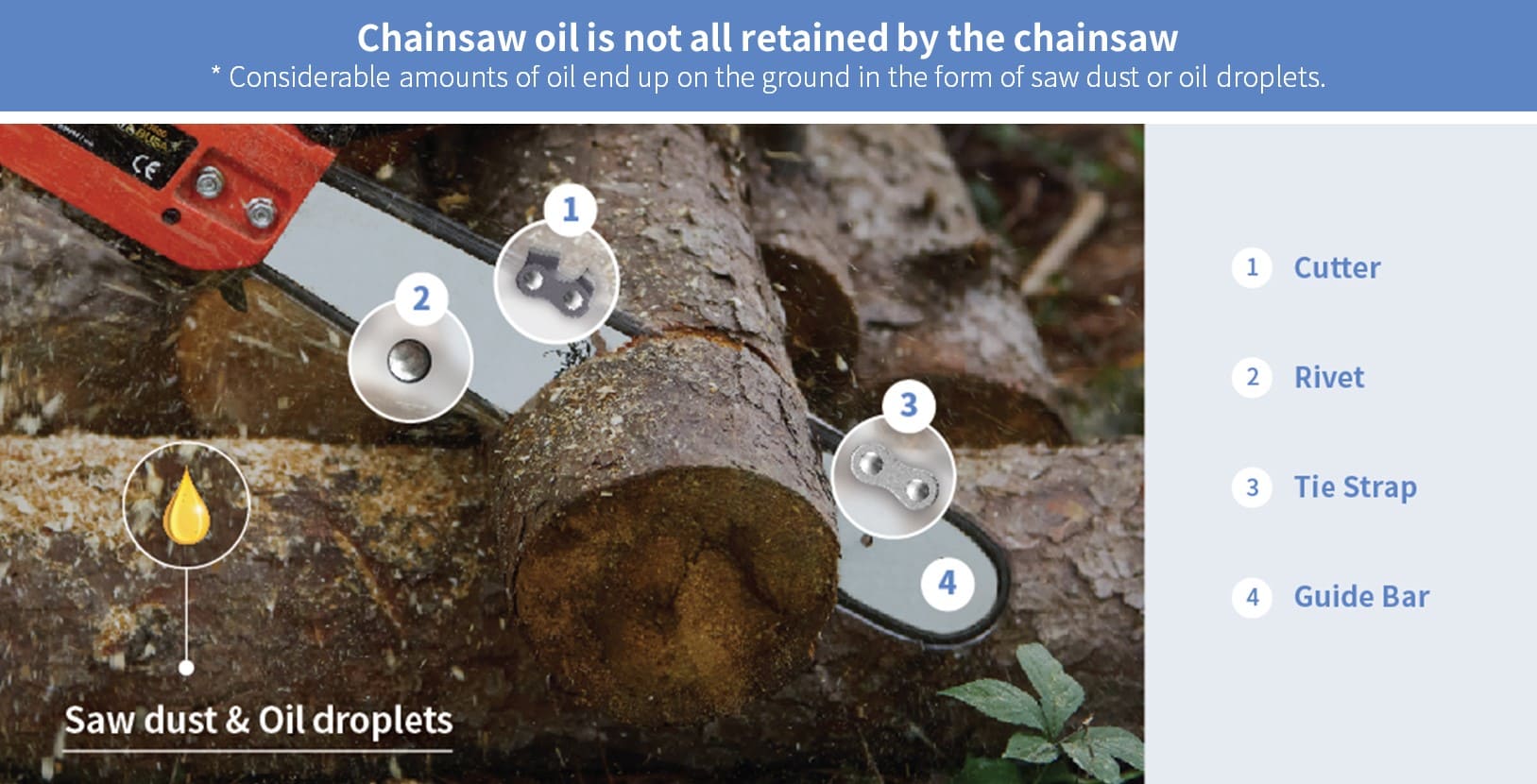 That risk to the environment has made more sustainable lubricant solutions a top priority for the forestry industry, with global lubricant manufacturers committed to developing products that minimize environmental impact.
Kixx Chain BIO, Kixx's new biodegradable chainsaw oil, has been developed to address these challenges, lowering impact on the environment while maintaining performance at a high level.
An Eco-conscious Solution for Forestry
Made from 98% bio-based carbon, Kixx Chain BIO is a biodegradable chainsaw oil with low levels of ecotoxicity and bioaccumulation, as well as proven biodegradability, which means it can be decomposed naturally by sunlight, moisture and microorganisms in the soil to help minimize long and short-term environmental damage.
Kixx Chain BIO has also been approved by EU Ecolabel. EU Ecolabel is the European Union's environmental label renowned for its rigorous environmental and performance standards. EU Ecolabels are given to products that have a limited impact on the environment and contain a reduced amount of hazardous substances, taking into account the whole life cycle of a product from its production to recycling.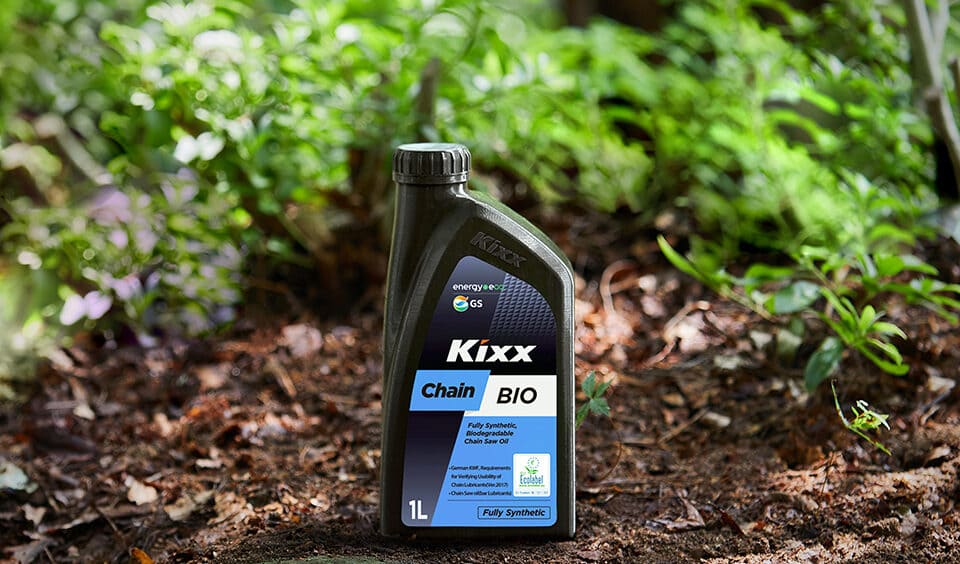 Revving Up Performance While Lowering Impact
Kixx Chain BIO's lower environmental impact comes at no expense to performance. Having passed the strict tests held by the German Centre for Forest Work and Technology (KWF, Kuratorium für Waldarbeit und Forsttechnik), Kixx Chain BIO was made to perform at the highest level, reducing chain stretching caused by wear on chain elements and improving stability to keep guide bars and chains going longer.
Kixx Chain BIO also works impressively at low temperatures. With a low pour point, it offers smooth operation and reduces the risk of chainsaw start problems during initial operation and even in harsh winter environments. It provides excellent wear protection for a variety of chainsaws, extending chain and guide bar life and offering stable operation. All that leads to less downtime for the chainsaw, and lower costs of ownership overall.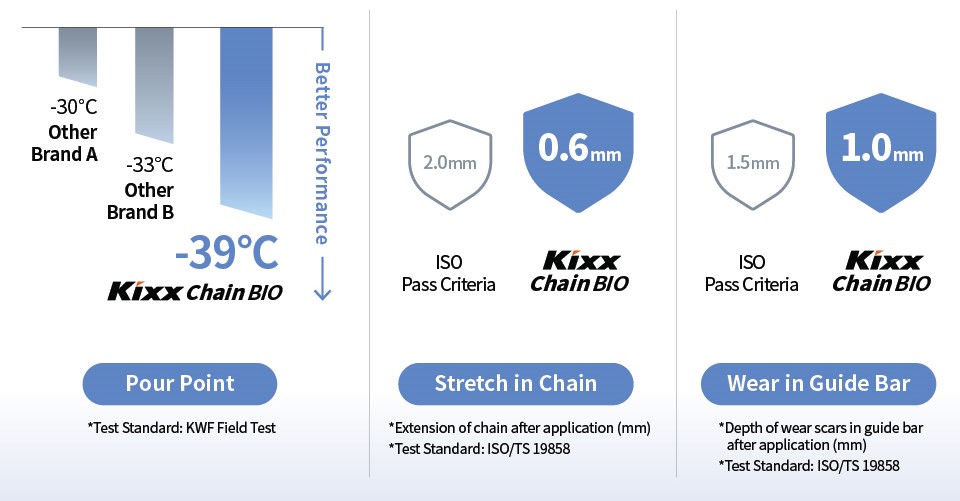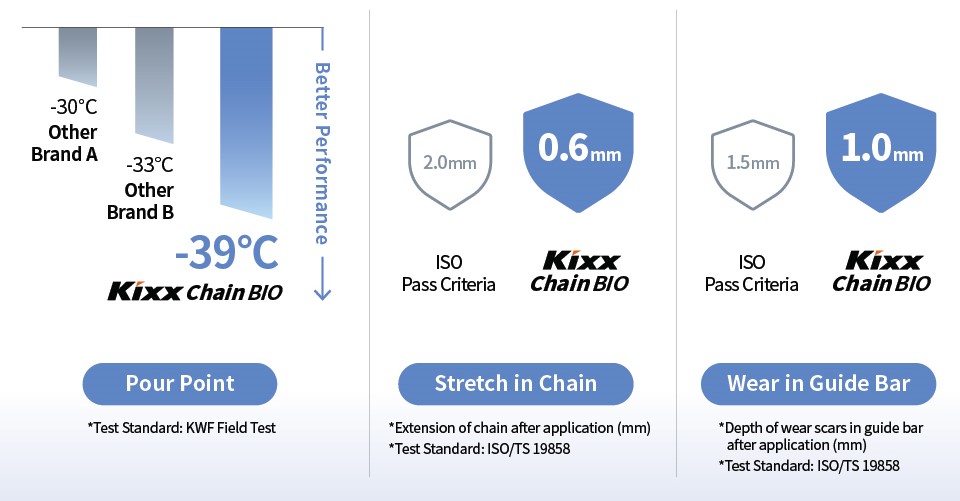 Kixx remains focused on more than just improving performance for chainsaws and forestry work, and is committed to finding new ways to help operators minimize their environmental impact in whatever way possible. It will continue exploring new sustainable solutions in every industry where lubricants are needed, while constantly pushing the boundaries of performance to help get the most out of engines and equipment.
For more information on Kixx Chain BIO, please visit KixxOil.com.