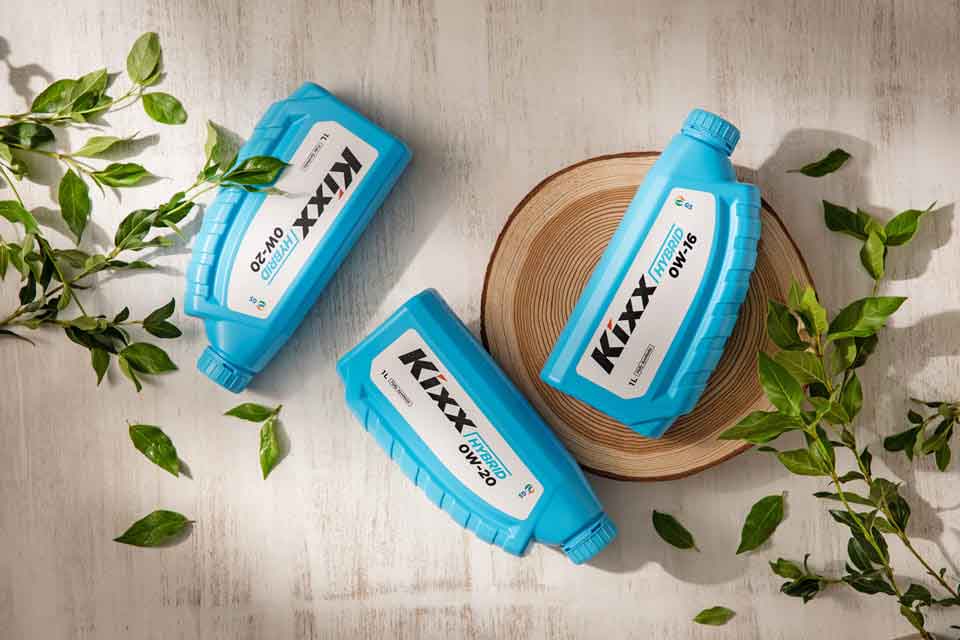 Kixx, GS Caltex's lubricant brand has introduced a new line of engine oil designed specifically for hybrid vehicles. Manufactured in Korea with top quality ingredients, Kixx HYBRID is the pinnacle of Korean lubricant technology.
The global hybrid car market has growing steadily in recent years as sustainability has become increasingly significant in many key industries.
"Increasing interest in eco-friendly vehicles, including hybrids, has revealed a need for lubricants that can keep up with these rapidly evolving technologies," said Eun Jung Choi, Team Leader of GS Caltex's Finished Lubricants Marketing Team. "Kixx will using this launch as a steppingstone and continue to expand its selection of products designed to meet the needs of eco-friendly vehicles and their drivers."
Kixx HYBRID oils are fully compliant with the American Petroleum Institute (API)'s latest SP standards. Manufactured with high-quality base oil and special additives, they offer excellent fuel efficiency and engine protection.
Kixx HYBRID oils are designed to meet the specific characteristics of hybrid engines. Formulated with a low viscosity, the lubricants are built to enable quick circulation as soon as the engine starts to reduce friction and wear. Available in two viscosity options, 0W-16 and 0W-20, their excellent oxidation-suppression capabilities and shear stability also lengthen the replacement cycle.
In late November, Kixx began exporting Kixx HYBRID to Japan, where hybrid vehicles are extremely popular. Starting from December 2020, the engine oil line will be available in Russia as well as the CIS region and the Middle East, including Ukraine, Kazakhstan, Uzbekistan, Jordan and Iraq.
Kixx has remained at the forefront of automotive innovation since 2005 by producing high-quality lubricants to suit every need. In 2020, the company was recognized by the Korea First Brand Awards as Korea's No. 1 engine oil brand in the lubricant category.
For more information on Kixx engine oils, please visit the official website https://www.kixxoil.com.