LANGUAGE :

Chinese

Vietnamese

India (Hindi)

Russian
To make life easier for students and families living in regions of Myanmar with insufficient transportation systems, Kixx has partnered with the Lesswalk movement on a project that will place thousands of abandoned bikes back on the road.
The Lesswalk movement was created to make it easier for students in rural areas of Myanmar to get to school.
Turning Trash Into Opportunity
Bike-sharing businesses have taken China by storm in recent years. However, a surplus of startups has resulted in more bikes than there is demand for. Amid the confusion over what to do with them, Kixx and Lesswalk have stepped in with a solution that's putting abandoned bikes to good use.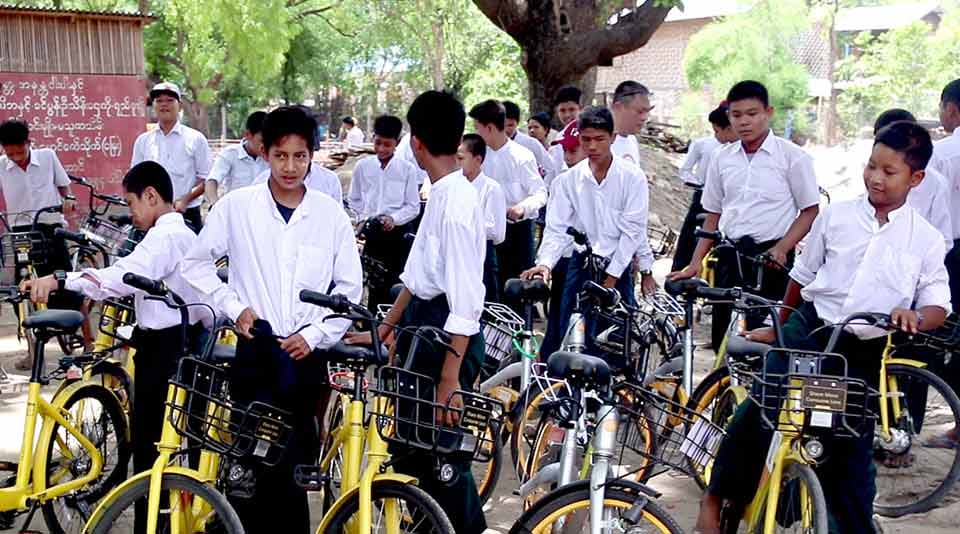 Lesswalk was started by Mike Than Tun Win (left), the CEO of Kixx's Myanmar-based partner agency, Eternal Group.
With the support of partners like Kixx, Lesswalk buys and imports excess supplies of new and used bicycles to Myanmar and refurbishes and distributes them to students and families in impoverished villages. The idea behind the movement is simple: cycling, rather than walking, to school offers students more time to learn, and by doing so, helps them create a better future for themselves and their families.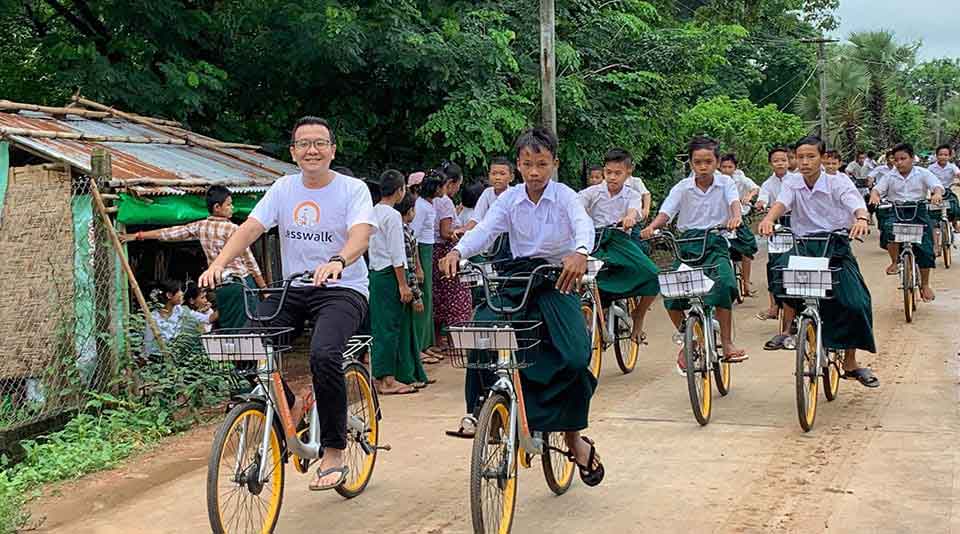 Lesswalk buys and refurbishes excess supplies of used bicycles and donates them to students and families.
The movement is the brainchild of entrepreneur Mike Than Tun Win – the CEO of Eternal Group, a Myanmar-based partner agency of Kixx. As a child growing up in Myanmar, Than often saw children walking long distances just to get to and from school – a reality that many students face to this day, especially in rural areas of the country.
With these children's education in mind, Than started Lesswalk and began the process of purchasing abandoned bikes wholesale. Now, with the support of Kixx and other partners, Lesswalk is set to give scores of abandoned bicycles new life in communities that need them.
Handlebars of Hope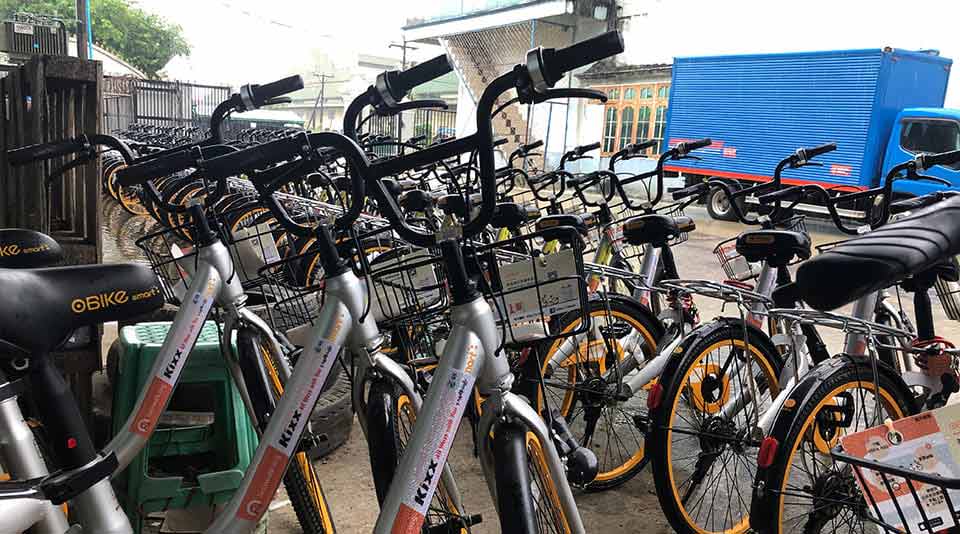 Each bike that Kixx donates receives a fresh coat of paint and is inspected to ensure that it's suitable for use.
Each bike that Kixx donates to the effort receives a fresh coat of paint and is inspected to ensure that it's suitable for use.
As BH Lee, Vice President of Kixx's Finished Lubricant Division, explained, Kixx hopes that its participation in the initiative will not only help simplify families' daily lives, but also empower more bright young minds to dream big.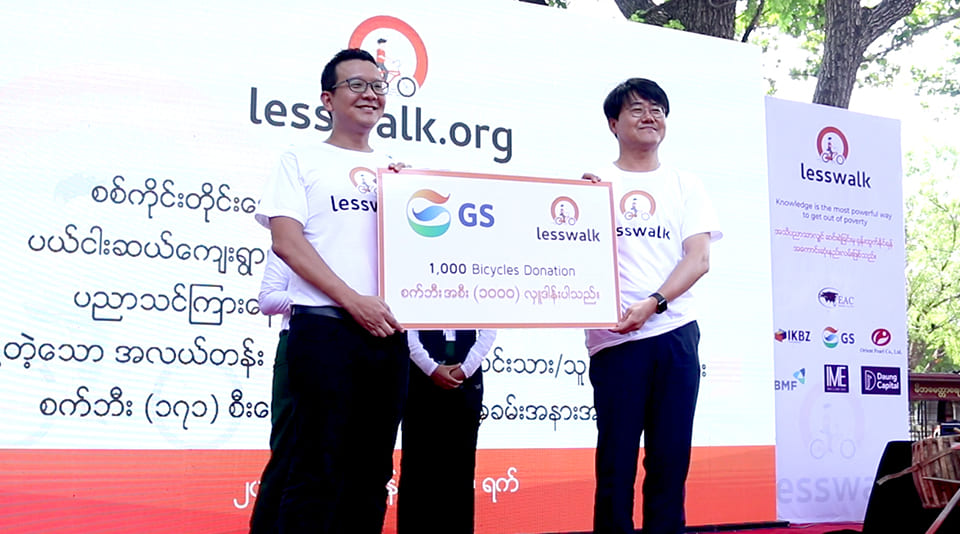 BH Lee (right), Vice President of Kixx's Finished Lubricant Division, presents Than with a donation of 1,000 bicycles.
"Kixx firmly believes that breaking down barriers to education creates paths to opportunity," said Lee. "We hope that by freeing up more time for students to study, the bicycles donated through our partnership with Lesswalk will help steer these communities toward a brighter future."
Kixx strongly believes in supporting eco-friendly initiatives, and has a history of enriching communities in need not just in Myanmar but across Asia.
For example, in 2016, the company launched its Sarang Helmet campaign in Vietnam – a country where motorbikes are the most common form of transportation. After finding that many motorbike drivers' helmets provided inadequate protection, Kixx manufactured its own line of helmets to help protect drivers from injury.
In 2018 – once again in Vietnam – Kixx launched a training program for young mechanics that offered hands-on workshops, free of charge, as well as job-search opportunities to help them start a fulfilling career.
A Commitment to Myanmar
Drivers in Myanmar have trusted Kixx to help get them where they need to go ever since the company first established operations in the country in 2012.
Today, Kixx is one of the top-ranked lubricant brands in Myanmar in terms of market share, exporting over 4,800 kiloliters of lubricants to the market per year, and averaging more than 10 percent annual growth. Going forward, Kixx will continue to expand its presence in the Myanmar market and invest in initiatives that make a difference in the community.