A new year brings a new face to the Kixx brand as GS Caltex has given the brand's regional Chinese and Russian websites a makeover. The company renewed the websites to match the design of the official website, KixxOil.com, to make it easier to communicate with consumers and boost the brand's online presence under a unified brand image.
The official website, KixxOil.com, already supports 7 languages, including Chinese, Russian, English, Korean, Japanese, Vietnamese, and Spanish, and provides easy access to product information on both its desktop and mobile friendly versions. With the renewal of the regional Chinese and Russian websites, they now follow the same design language as the global website.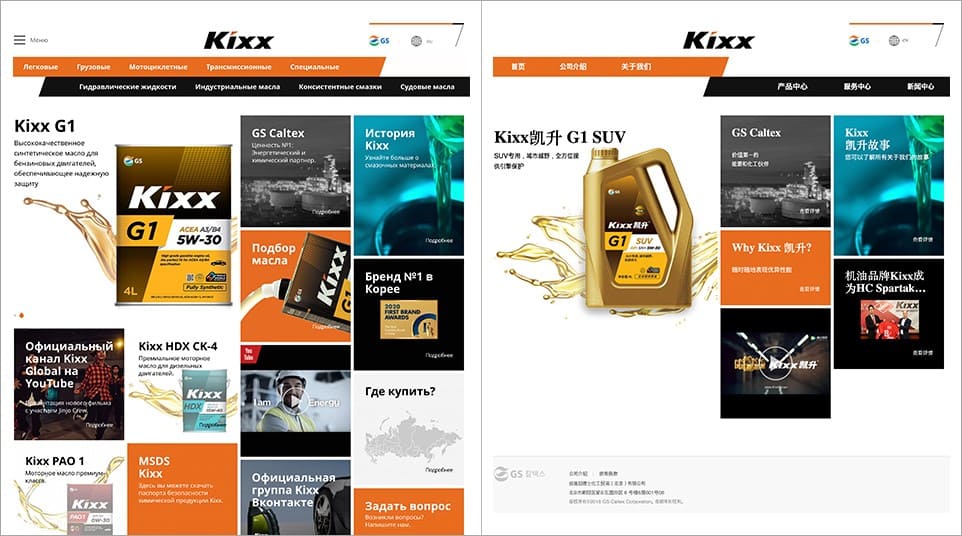 Visitors to the Russian website will find not only an updated design, but also a new product recommendation function to help them find the best engine oil to meet their needs—a feature that was previously only available on the websites for Korea and India. The search function allows consumers to filter their search by car brand, model number, and gasoline and diesel engine types. After entering their search terms, the Kixx website provides optimized recommendations for the vehicle make and model so they can choose the best Kixx engine oil to suit their needs.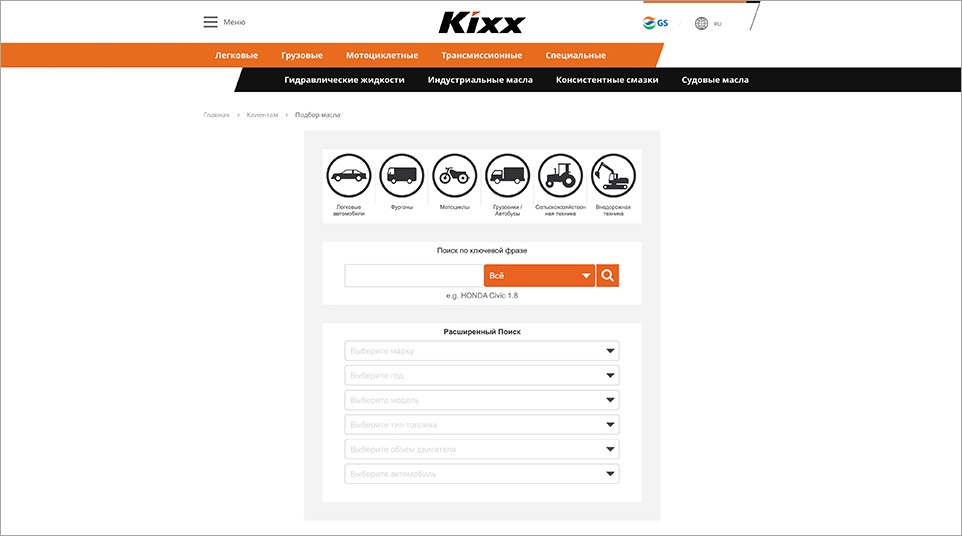 Other features and information added to both the renewed Chinese and Russian websites include additional information about the brand and company, adding more product information and certifications, and design tweaks to match general market trends.
The last time Kixx renewed its website was in December 2018, updating the brand identity, improving usability and information organization, and creating a mobile-friendly version of the website. The latest refresh reflects Kixx's continued commitment to expanding their global presence and improving communication with customers.
"We've updated our global website to make it easier to provide information to our consumers around the world," said Eunjung Choi, Team Leader of the Finished Lubricants Marketing Team. "We want to make sure that we grow alongside our community as Kixx continues to expand and grow around the globe. Updating the website is part of our effort to ensure that communicating with this community is as smooth as possible."
Visit www.KixxOil.com to learn more about Kixx lubricants and see their associated websites.