Consumers have once again selected Kixx as the most satisfying brand in the lubricant category at the 2021 Korea First Brand Awards – the fifth consecutive year it has achieved the top slot.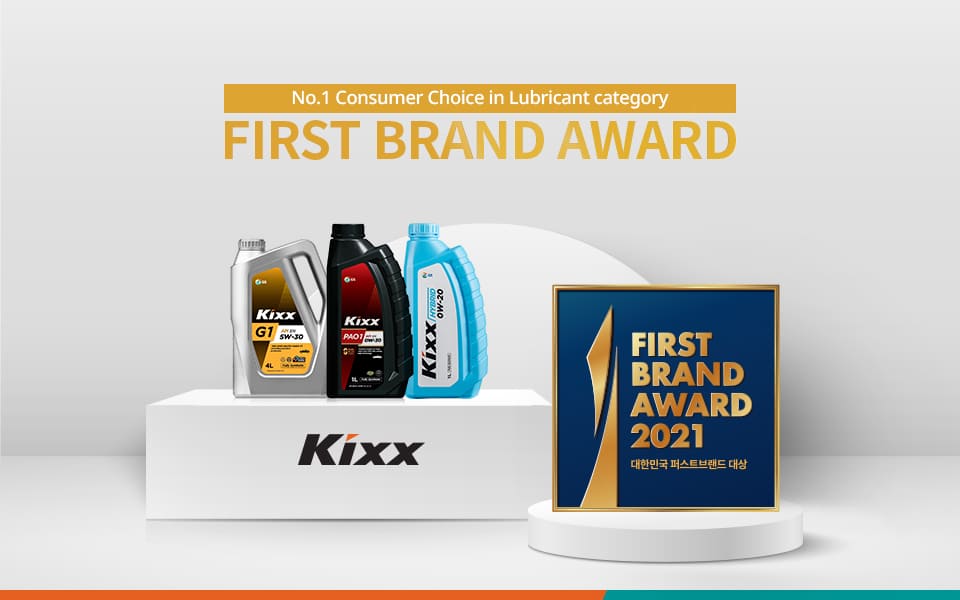 The Korea First Brand Awards are hosted by the Customers Council and winners are selected directly by consumers through online, mobile, and phone surveys. As one of the biggest annual brand award ceremonies in Korea, winners also earn top-of-mind awareness and the trust of consumers across the country.
A culmination of GS Caltex's cutting-edge oil manufacturing technology and experience, Kixx's win reflects the brand's effort to produce high-quality lubricants that meet the demands of both consumers and manufacturers amid intensifying regulations and restrictions around the world.
To service the growing trend towards eco-friendly vehicles, for example, GS Caltex recently introduced Kixx HYBRID, a new line of engine oil designed specifically for hybrid vehicles. Not only does Kixx HYBRID cater to a growing consumer base that prioritizes sustainability, it is also fully compliant with the latest American Petroleum Institute's (API) latest standards.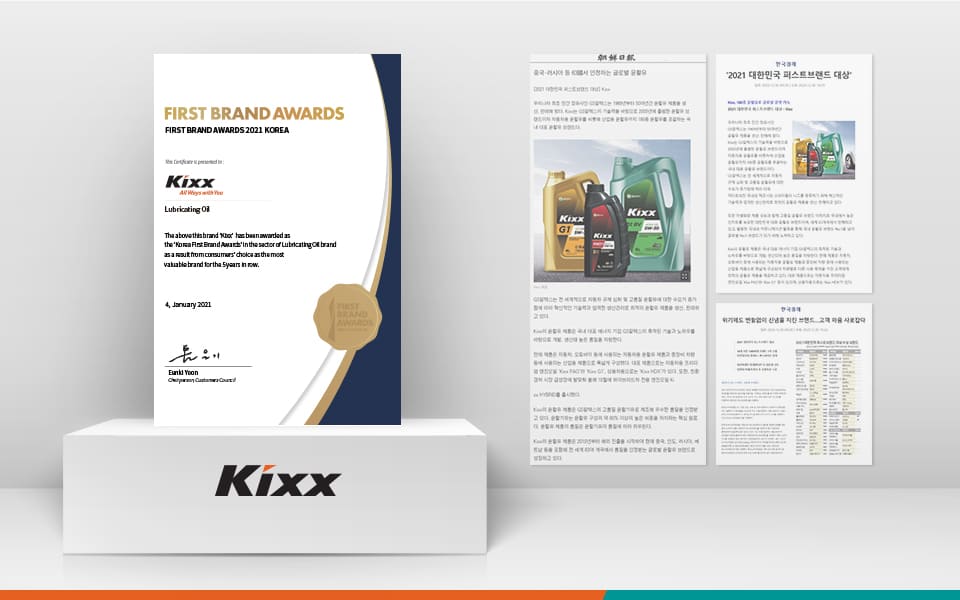 The latest launch builds on Kixx's broad portfolio of over 180 products, including Kixx PAO and Kixx G1 made for consumer vehicles, and Kixx HDX designed for commercial vehicles. Kixx's lubricants have achieved widespread industry recognition for their high-quality base oils, which are manufactured at their domestic oil refinery facilities in Yeosu and Incheon.
In addition to achieving recognition among consumers in the Korean market, Kixx has also expanded to 63 countries across the world as it strives to become a leading global brand. Achieving such a vast global network has been a long journey.
"For over fifty years, GS Caltex has strived to serve our customers and become leaders in the global lubricant market," said Eunjung Choi, Team leader of Finished Lubricants Marketing Team. "We are thrilled to achieve the honor of being the most satisfying brand in the lubricant category for five years running. Not only does it signify the hard work and dedication of our team to ensuring we deliver the highest quality products at all times, it is also another milestone in our journey towards becoming the No.1 consumer choice around the world."
Beginning in the 1960's, GS Caltex started with a mission to provide the energy required for Koreas economic growth. Since then, it has grown to become one of the country's most recognizable energy brands and expanded across the globe. To celebrate these achievements, the company released a brand film documenting their history. Check out the video below to see how far GS Caltex has come since their beginning.