LANGUAGE :

Vietnamese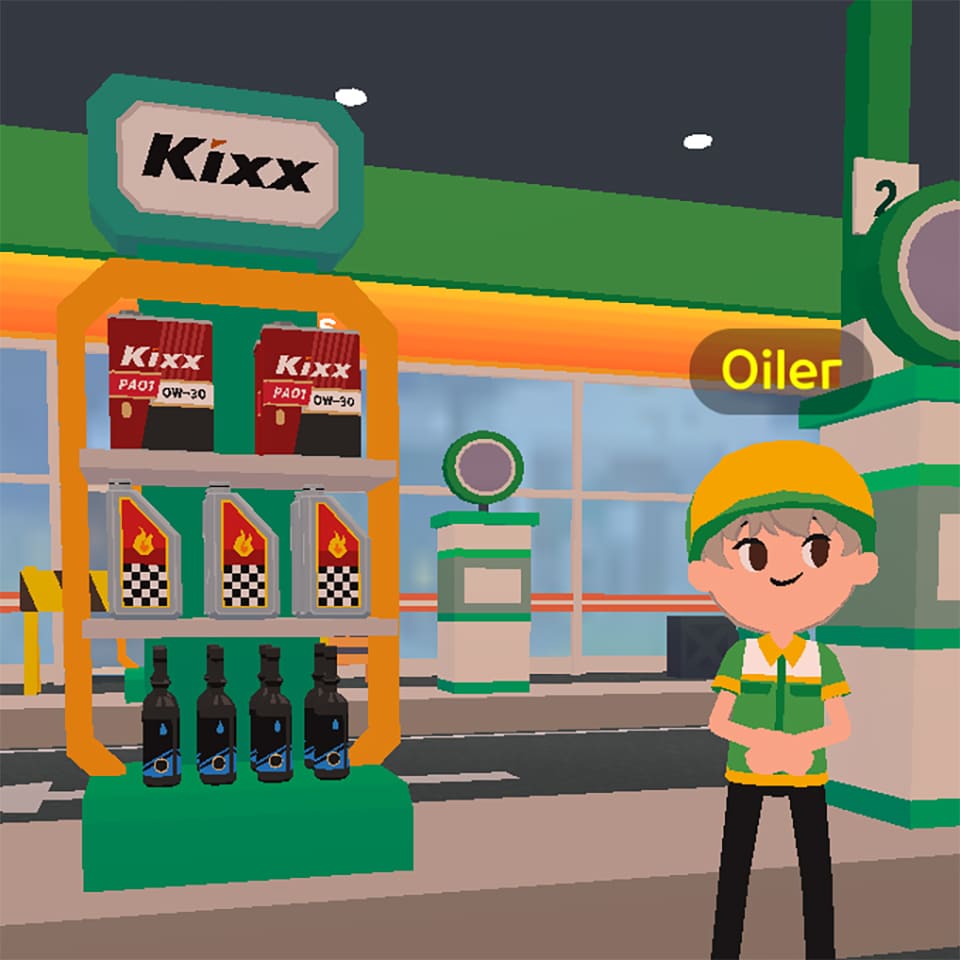 Kixx is expanding its virtual presence through a collaboration with the metaverse game Play Together, announcing that it will be featured in the platform for three months starting on September 16. Through the collaboration, Kixx aims to further its international reach and brand awareness with Vietnam being its main target audience, while positioning itself as a leading lubricant brand in the global market.
Gaming Draws Global Fan Base
Play Together is a casual multiplayer social-network game launched in April 2021 by Korean mobile game developer, Haegin. Though the game is available worldwide, it has gained significant popularity among Asian nations including Vietnam and Taiwan.
Play Together combines mini games and quests with customization features and social networking functions, allowing users to create their own community. In the game, players can experience daily life with friends around the world in a picturesque virtual setting.
Since its launch, Play Together has attracted 4 million daily active users (DAU) with 100 million cumulative downloads. It is currently available in 12 languages and has ranked first on the App Store and Google Play's "Top Free Games" chart in Vietnam. Additionally, the game has drawn a concrete fanbase including a Facebook page for fan communities in Vietnam. By tapping into its wide fanbase, Kixx expects for the collaboration to have a positive effect on the brand's global recognition.
In-Game Features
Kixx and Play Together have developed a fun and interactive activity where Kixx PAO1 SN 0W-30 engine oil will be featured. During gameplay, users will be introduced to Kixx engine oil at a gas station which mimics a real-world design. The station is outfitted with four fuel pumps as well as four product displays which are branded with the Kixx logo.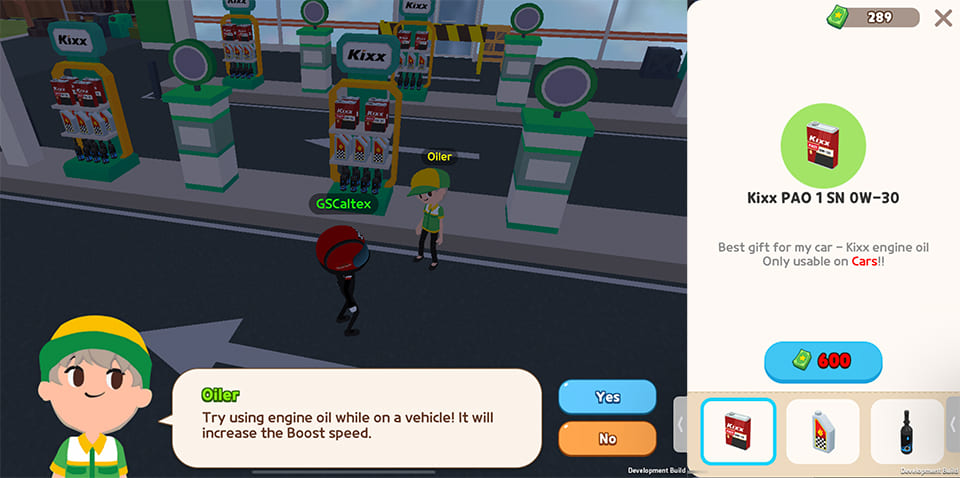 When players who own a car within the game drive up to this gas station, they will be introduced to Kixx PAO1 SN 0W-30 engine oil through the product display in the game's background. Oiler, a nonplayer character (NPC) dressed as a gas station attendant, will then appear on-screen, prompting users to purchase Kixx PAO1 with Play Together's currency. While on the purchase screen, players will see a text description below the product that reads, "Best gift for my car – Kixx engine oil". Players who choose to buy Kixx PAO1 will receive an immediate benefit as the product boosts vehicle speed for three minutes after it is purchased. As a bonus, the in-game Kixx PAO1 booster also adds a glittering sparkle effect to the player's vehicle, allowing players to quickly cruise the streets of the digital island with some extra flair.
Boosting Brand Awareness with Virtual Presence
As the era of digital transformation gains speed, Kixx is exploring ways to effectively expand its presence not only in the offline, physical market, but also within the virtual sphere. Leveraging the metaverse is one such example, proving the importance of fully embracing this new era while finding ways to increase product visibility through imaginative, and even playful, marketing channels. By growing its presence in the virtual space, Kixx can tap into more creative possibilities while removing some of the barriers typically found in the physical market. This innovative approach and persistence will benefit Kixx's global reputation both now, and in the long run.
Excellent Products with Global Trust
Recognized as South Korea's No. 1 engine oil brand by First Brand Awards, Kixx has earned the trust of customers in over 63 countries, including Vietnam. Whether through offline events or online campaigns, Kixx will continue in its pursuit to connect its excellent products and services with customers throughout the world.
To experience Kixx and Play Together's metaverse collaboration, download the game on Google Play or App Store.